Christmas Gift Ideas from Duhallow
Keeping it Local this Christmas

Books
Short Stories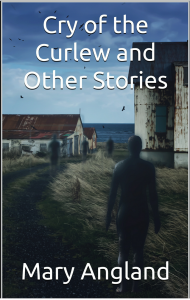 Cry of the Curlew and Other Stories by Mary Angland
This eclectic collection of short stories presents the reader with the many faces of humanity. There is the heart-broken woman returning to the coastal village where she once found happiness, a man recalls a wasted life while another is handed a chance at atonement for a moment of carelessness that caused many needless deaths. We read of the ageing criminal's doomed attempt at a grand theft, a child's devotion to her mother and of young men fighting for the freedom of their country.
Paperbacks available from Presents of Mind (Kanturk), SuperValu Kanturk & Newmarket and Kanturk Bookshop (029) 20851 or kanturkbookshop@gmail.com For those not in the area, contact Mary Price is €10 +€2.50 postage within Ireland. PayPal payments accepted. Also available here as an eBook
---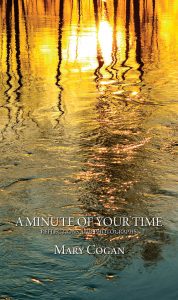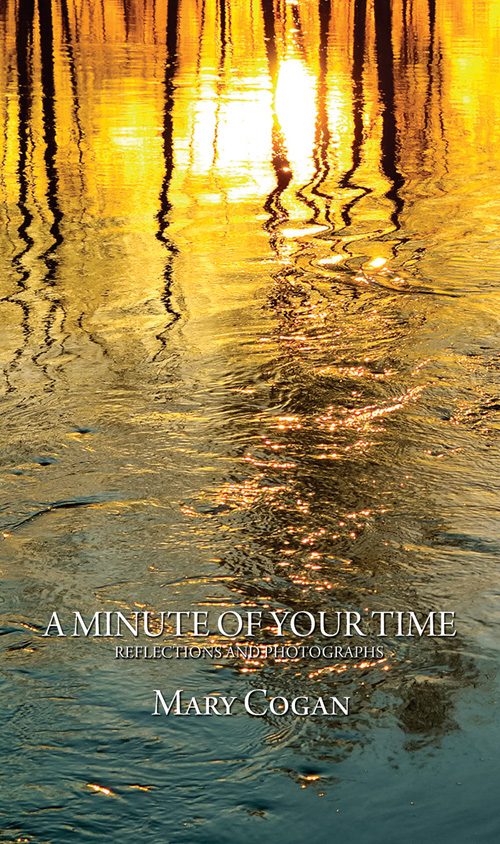 A Minute of Your Time by Mary Cogan
A Minute of Your Time is an insightful collection of reflections and pictures by Listowel blogger and Kanturk native, Mary Cogan. It is an entertaining mix of worldly wisdom and advice, illustrated with photographs that are sure to make you smile. Mary is a regular contributor to Just a Thought on Radio Kerry
This is a collection of reflections on life and the importance of appreciating the little things. Mary gives us a gentle reminder of all of the gifts we have that we are sometimes too busy to notice. Drawing on her talents for the written word and photography, she helps us to pause for a moment, to reflect and to smile.
from Breeda Ahern, Kanturk by arrangement (tel. 08775482620) or Mary will post it to you if you contact her at Here €15 + €4 postage. PayPal payments accepted
---
Fiction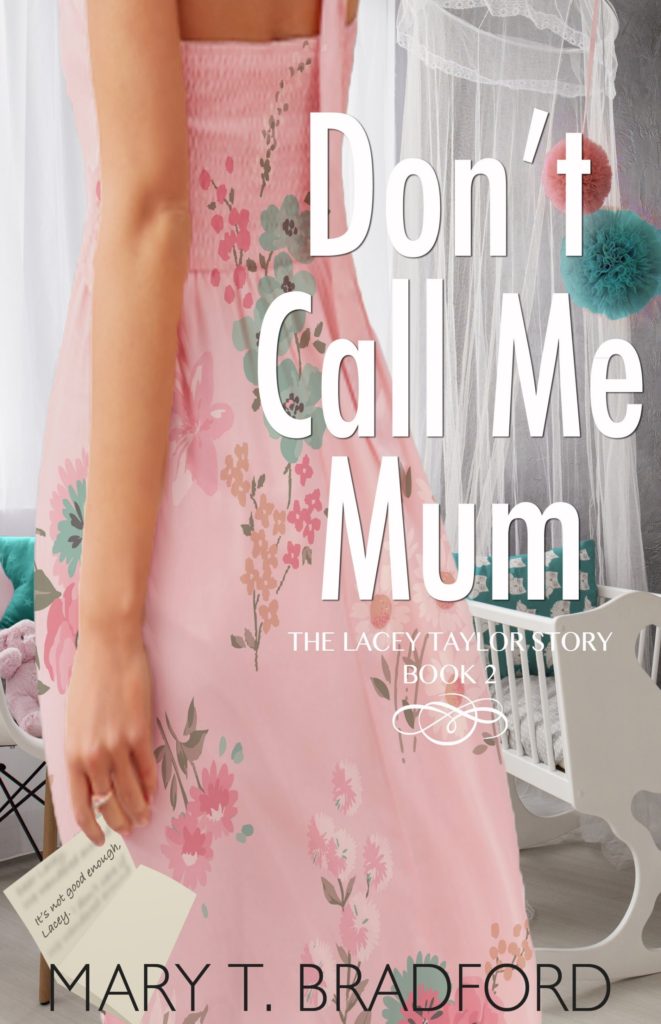 My Husband's Sin by Mary T. Bradford
The Lacey Taylor Story Book 1
Ruth Taylor despised her youngest child, Lacey, labelling her, My Husband's Sin. What did it mean? Who or where has the answer? What is revealed devastates the whole family and in the search for truth exposes more than the Taylor children expected.
Mystery, love, resentment, anger, death, is there room for happiness? Dare you put this novel down while Lacey searches for answers, unveiling a life that none of the Taylors knew existed?
---
Don't Call Me Mum by Mary T. Bradford
The Lacey Taylor Story Book 2
Lacey Taylor and Cora Maguire. One young and considerate, the other a cold business woman. Lacey yearns for a close relationship with Cora, while the celebrity dress designer believes in ambition and business first always.
Will they come together when life takes an unexpected turn for Lacey and she needs Cora's support? What if Cora fails her?
Heart-break, manipulation, love, death! Grab the box of tissues and discover who pays the highest price in this page turning novel
The final novel in The Lacey Taylor Story, No More Secrets coming in spring 2021. Each novel in the series can be read as stand-alone reads.
Limited number of signed copies from the Author, please email, Mary Price: €10 + €2.50 p&p
Also available as an ebook
Limited number of signed copies from the Author, please email, marytbrad@gmail.com Price: €10 + €2.50 p&p
Also available as an eBook
---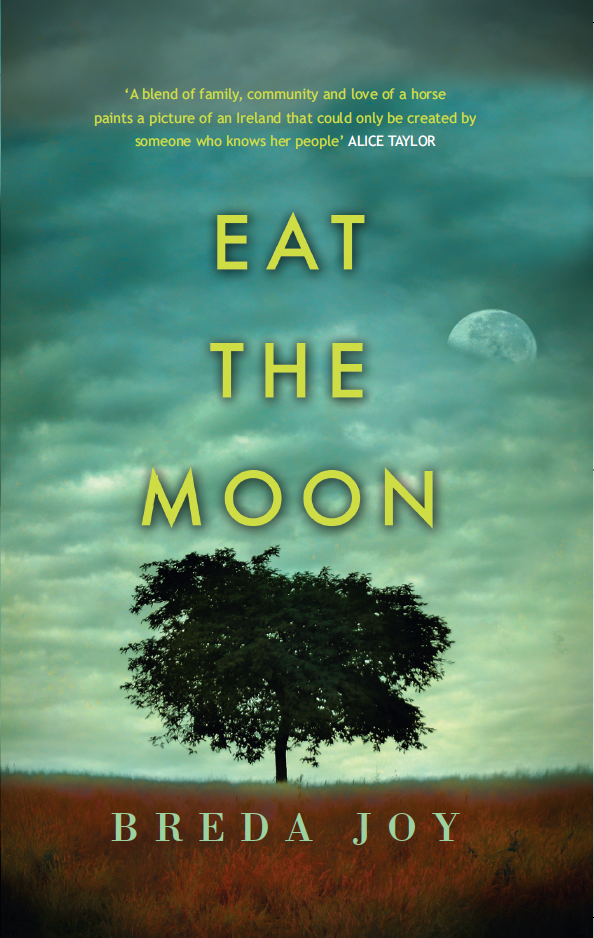 Eat the Moon by Breda Joy
The setting of 'Eat the Moon' is inspired by childhood holidays spent
by Author Breda Joy on her grandmother's farm near Coachford, Co.Cork in the 1960s. A spirit of resilience, humour and nostalgia from
an era when the moon landing loomed large make it an uplifting and
heart-warming read.


---
Under a Skellig Sky by Breda Joy
'Under a Skellig Sky' is a
laugh-out-loud romantic comedy based on the exploits of a mother and
daughter converting a Kerry farm guest house into an Airbnb venture in
2018.
---
'To Keep A Bird Singing' (Book 1 of Solidarity Books Trilogy) & 'A River of Bodies' (Book 2 of Solidarity Books Trilogy) by Kevin Doyle
Drawn into the mystery surrounding missing Corkman, Jim Dalton, "accidental detective" Noelie Sullivan stumbles upon a conspiracy linking Danesfort industrial school, the Troubles and Garda Special Branch. He is quickly out of his depth and in deep trouble. The Solidarity Books Trilogy (with the final book due next year) is set around Cork city and county during the summer of 2010.
'Highly, highly recommended.' Books Ireland '… a thrilling debut that looks corruption in the eye and never blinks.' David Park
---
Both books are currently available at Kanturk Bookshop call (029) 20851, or email Kanturk bookshop and all good bookshops nationwide
To Keep A Bird Singing €10.99, A River of Bodies €9.99
To order signed copies of either book please contact Kevin directly on (087) 6805517
The Green of The Spring by Peter Keating

A powerful new story of the Somme – a tale of love, friendship, and courage that transcends Belfast's religious divide.
---
YEHUDA by Peter Keating

YEHUDA is a dark, fast-paced thriller – a beautiful but deadly Israeli agent forms part of a disparate Mossad trio sent to West Germany in 1969 to track down and kill a wanted Nazi war criminal, but all is not as it seems – and mistakes can be fatal…
---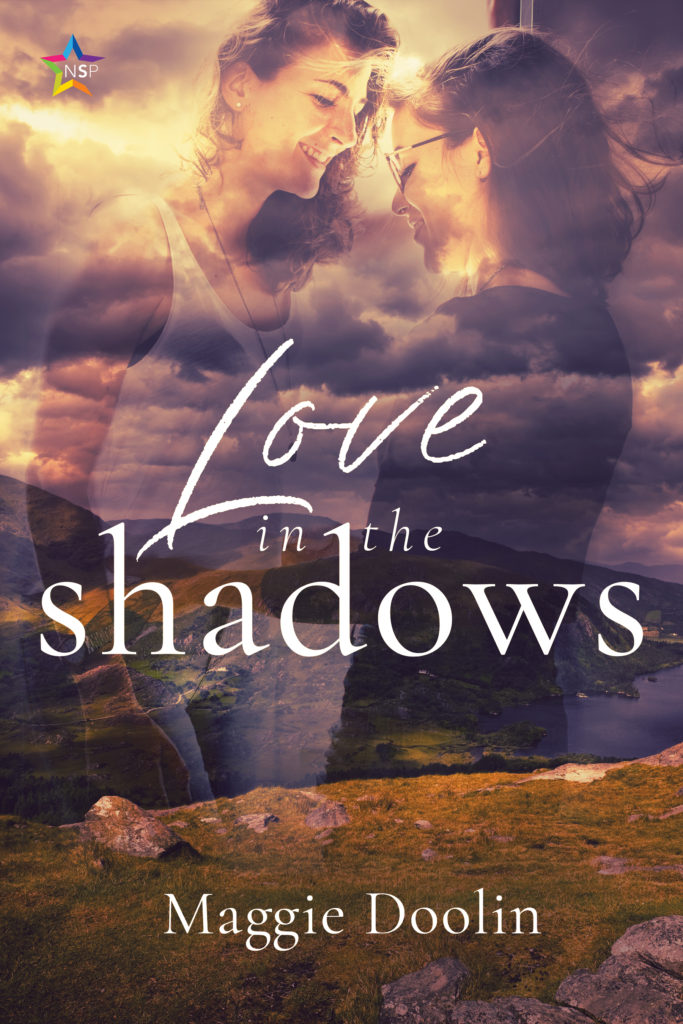 Love in the Shadows by Maggie Doolin
Meg Mitchell is about to enter her final year of secondary school in a small close-knit village in rural Ireland when the arrival of the dynamic young English teacher, Harriet Smith changes her life. She finds herself inexplicably drawn to the charismatic Harriet but this is 1970s Ireland where homosexuality is still a crime, where sex of any kind is never discussed, and where an all powerful repressive Catholic Church holds sway over every aspect of family life.
Meg will face challenges with her family, her community, and her own desires. In this climate, will she have the courage to choose her own path and find happiness ?
---
Poetry
The Eyes of Isaac Newton by Iggy McGovern
In this his fourth collection, poet & physicist Iggy McGovern lets art and science intermingle in poems that range from the domestic to the ekphrastic, from the celebratory to the elaboratory. With trademark formality and humour, the eyes have it – narrowing, winking, weeping and (given the right conditions) dilating into Black Holes.
---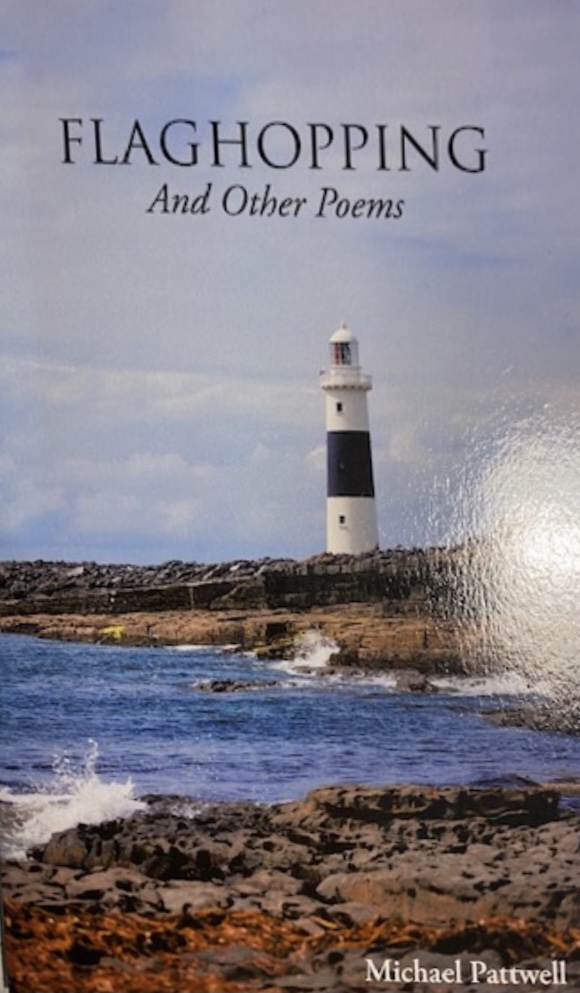 "FLAGHOPPING" by Michael Pattwell
Flaghopping is a collection of poetry inspired by my own life experiences. In particular there is a section dedicated to Inis Meáin, the middle one of the Aran Islands and my love for the place. Other sections deal with Nature,"From Observation, Fun poems, Friends and Feelings, Love and Romance, & "Family and Relationships". That latter section includes poems about the deaths of both my parents and about my mother's dementia in the last few years of her life as well as the death of a grandchild at 7 weeks of age in a cot death. One of the poems, "Seán" was included by Kathleen Watkins in her recently published collection of her favourite poems.
---
"After Sunset" by
Michael Pattwell.
A collection of poems and short stories first published at the end of 2018. There is one section in it called "Remembering Maireád" in which there are poems dedicated to my late beloved wife who died in 2013 from Breast Cancer. She was only 47. My parents feature again in Section V, including reference to my mother's dementia again.
---
Available from Kanturk Bookshop call (029) 20851, or email Kanturk bookshop or directly from Michael (087) 2801234
The books are €15.00 each (plus postage) but anybody buying both can have them for €25.00 (plus postage).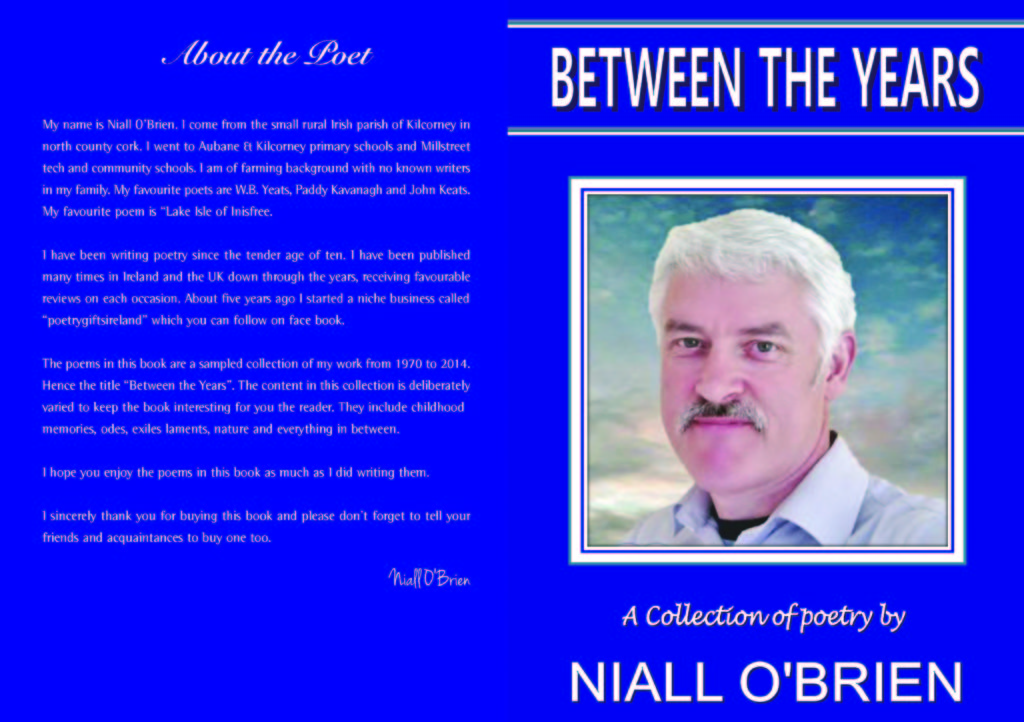 Contact Niall on (086-0374230)
Historical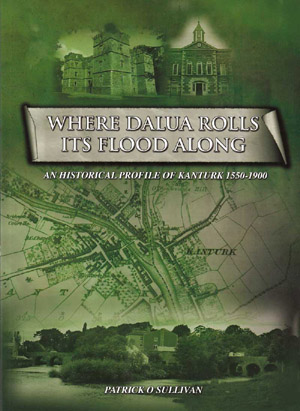 'Where Dalua Rolls Its Flood Along: An Historical Profile of Kanturk 1550-1900' by Patrick O Sullivan
This book, by local historian Patrick O'Sullivan, takes the reader from the 1500s right up to 1900s. It provides a comprehensive history of Kanturk and district over 350 years.
This book is both informative and entertaining and adds greatly to the Kanturk archive. It is also an ideal addition to any bookshelf'

– The Corkman
---
Childrens Books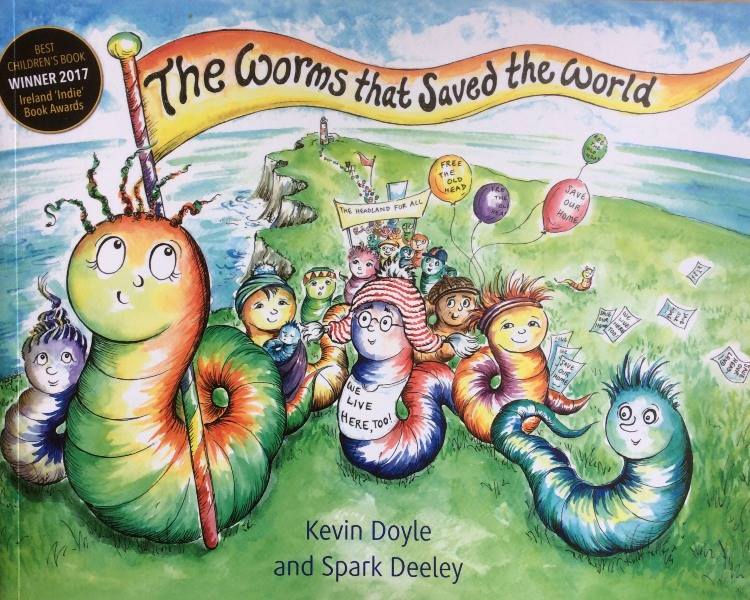 The Worms That Saved The World by Kevin Doyle and Spark Deeley
"Their lives are turned upside down when a luxury golf course invades their headland. The worms try to negotiate but their efforts are met with insecticide. Our long, wriggly friends have had enough! They decide to take action … A story for children and (ssssssh) adults too."
Available here or from Kevin on (087) 6805517
Contact Kanturk Bookshop
---
CDs
Sheila Fitzgerald & Mike Sheehan
A musical duo from Ballydesmond in North Cork. They have toured extensively both nationally and internationally and have released numerous Albums and Singles over the years.
The Albums, costing €12 each, are available both on CD and USB formats by post from Sheila Fitzgerald, Old Road Studio, Ballydesmond, Co. Cork. P51TT68.
Celebrate Christmas with Sheila & Mike
1. Two Step round the Christmas Tree.
2.The greatest gift of all
3. Beautiful Star of Bethlehem.
4.In the holy stillness of Christmas Night
5.Silent Night
6.Meet me under the Mistletoe
7.When He comes
8.The Christmas Story
9.I believe in Santa Claus
10. Let it snow
€12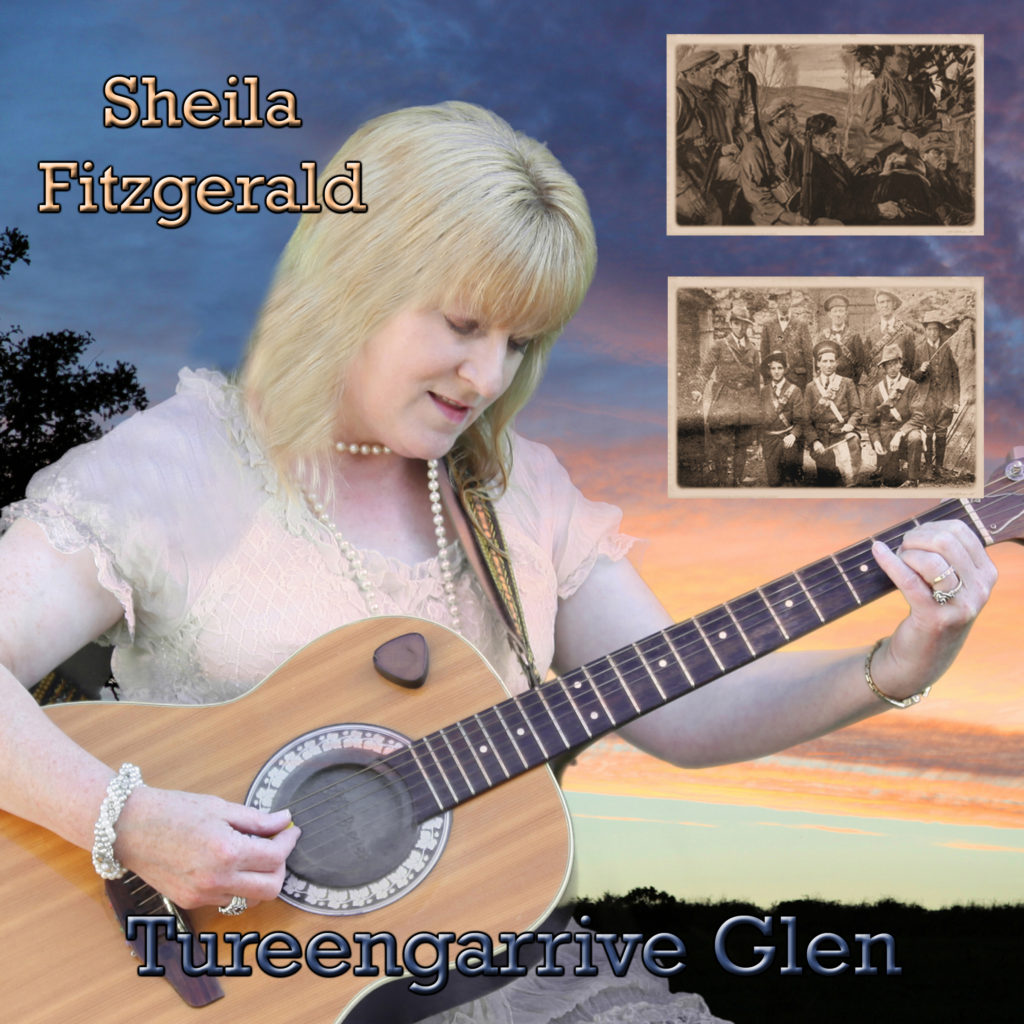 Sheila Fitzgerald & Mike Sheehan
1. Tureengarbh Glen
2.Jackson
3.Lovely Irish Eyes
4.Accordion Medley
5.Made for each other
6.Whispering Hope
7.Promised to John
8.There goes my everything
9.Inn at Innisfree
10.Mandolin Medley
11. Cliffs of Dooneen
12.Goodbye My Darling
€12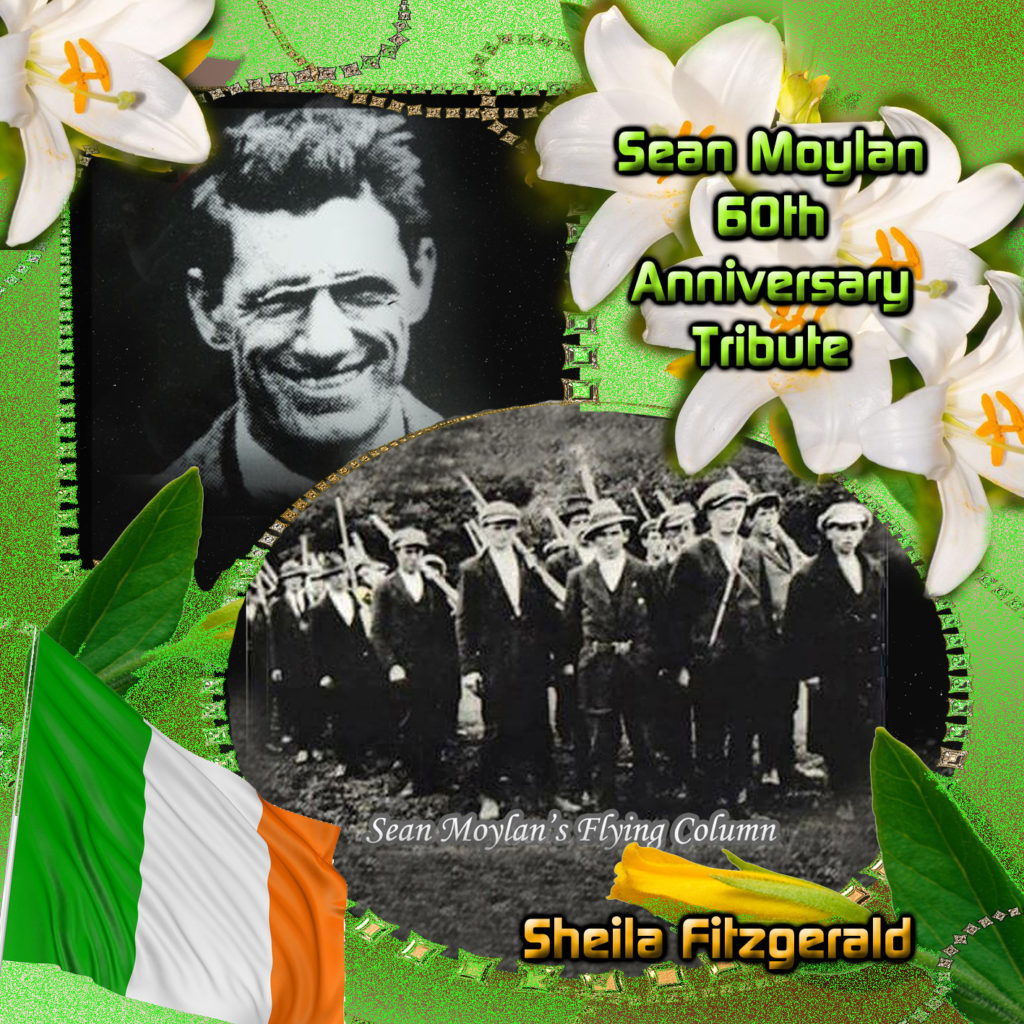 Sean Moylan – 60th Anniversary Tribute
1. Boys from the Co. Cork
2. Tureengarbh Glen
3. O' Connell & Clancy
4.Boys of the Old Brigade
5. Let me carry your Cross for Ireland
€12
CD and USB formats by post from
€12
CD and USB formats by post from Sheila Fitzgerald, Old Road Studio, Ballydesmond, Co. Cork. P51TT68.
Call 087 9724878 or email Sheila for further details.
---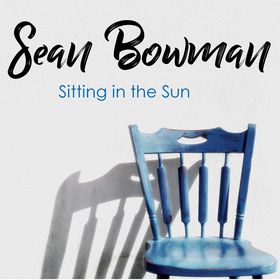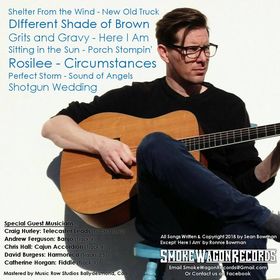 ---
A selection of country and Irish songs frequently played by popular request on c103fm.
Price €10
Available by contacting Marian on 0861701710
---
Art & Crafts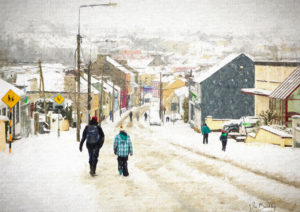 Digital Photography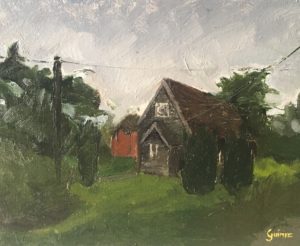 Paintings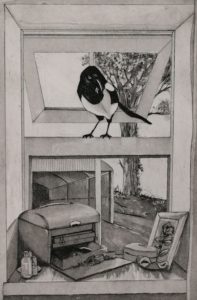 Etched Prints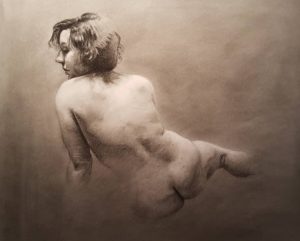 Paintings & Drawings
Landscape Painter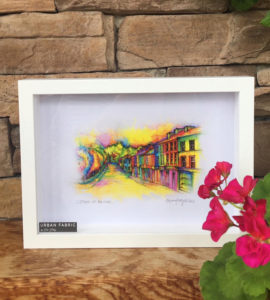 Paintings & Prints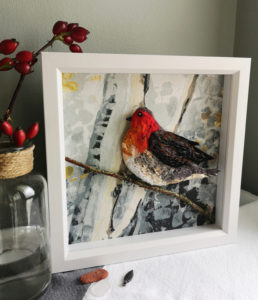 Felt Art
Pastel Portraiture