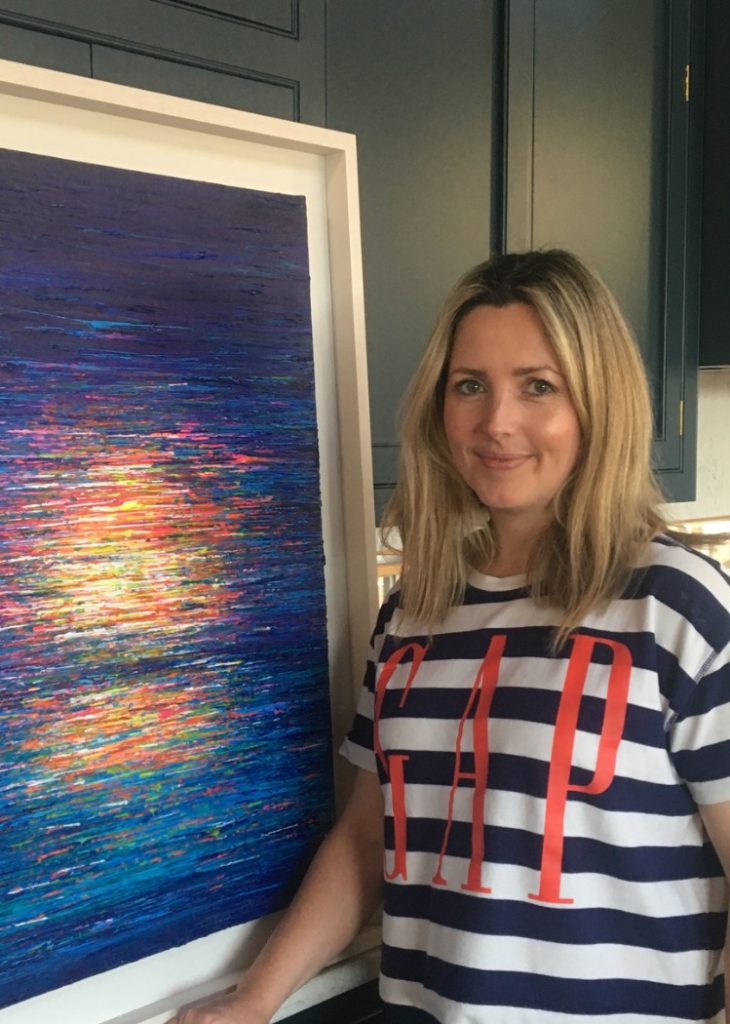 Urban Fabric by Orla Hickey, is a studio which produces colourful prints of Orla's expressive hand drawings. The vibrant detail of Orla's sketches depicts Irish streetscapes & iconic Irish buildings.
Orla feels inspired by the fabric of her surroundings and celebrates in the small details of the streets, adding layers of colour to draw the eye to the beauty in the everyday!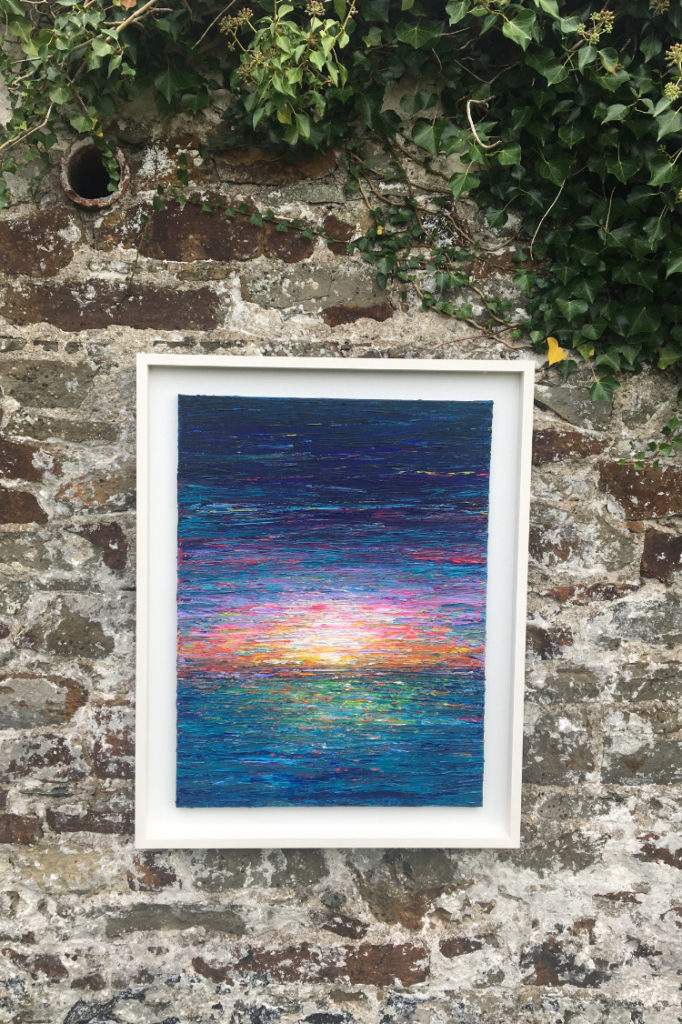 "Sunset over Dingle Harbour"
"Sunset over Dingle Harbour" is an original acrylic painting on canvas mounted on white painted timber frame.
Framed size: 753mm x 950mm (unframed: 600mm x 800mm). €750 framed, €650 unframed
Orla is painting a series of 'Sunset' pieces, these are painted to order and come in various sizes such as:200mm x 200mm, 300mm x 300mm, 300mm x 400mm, 500mm x 600mm and larger pieces than shown as requested.

Sunset over Dingle Harbour giclee fine art print:These vibrant prints are on archival fine art paper and have over 100 years lifespan!
Prices:
210mm x 297mm (image size) unframed: €150, framed: €180 (this fits an A3 frame)
297mm x 420mm (image size) unframed: €230, framed: €260mm (this fits an A2 frame)
420mm x 594mm (image size) unframed: €350, framed: €400 (this fits an A1 frame)
Original Pieces below are mixed media, watercolour pencil & pen.
Printed on 250gsm matt paper. Available in A3, A4 & A5 format, framed and unframed.
Prices
A3: Framed: €90 Unframed: €65.
A4: Framed: €70 Unframed: €40.A5: Framed: €45.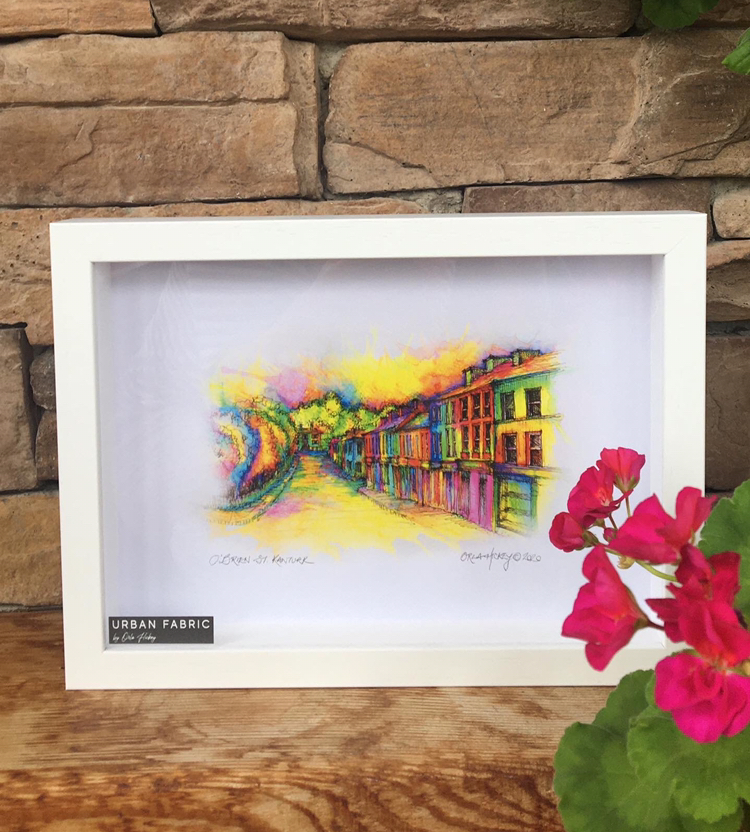 Contact Details: