A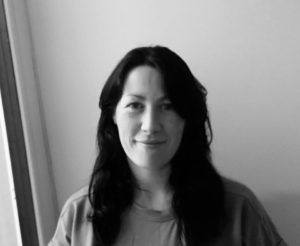 Bríd, a resident of Newmarket, is a graduate of the Crawford College of Art & Design and is currently a member of Cork Printmakers where she specialises in etching.
Artist Statement
My work is figurative, semi-autobiographical and has a strong narrative. I create slightly surreal imagery derived from stories from my personal life, fairy tales and conversations. I like to experiment with scale to help create a playful approach to serious themes. It is of a small scale which creates a more intimate experience for the viewer and whilst the narrative may be personal to my own life, I would hope that the viewer would create their own
Etching
Etching is a fine art process where an image is established on the surface of a metal plate, the plate is then immersed in a bath of acid which cuts lines and textures in the plate. The resulting grooves, tiny marks and holes are then filled with ink and transferred onto paper.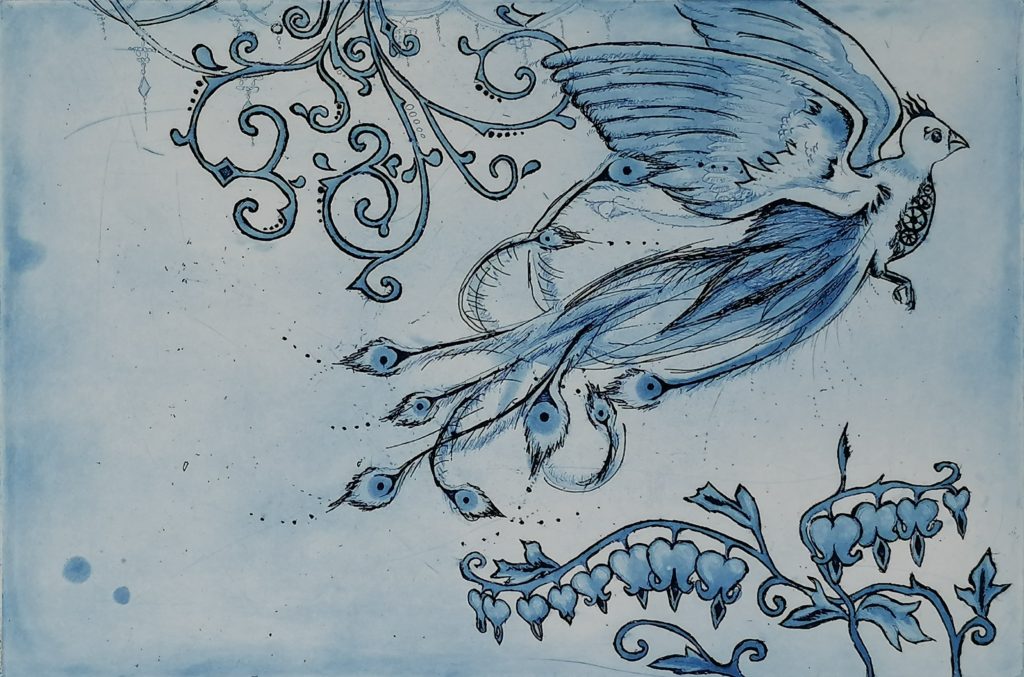 Bleeding Heart
Etching
33cm x 22cm
€85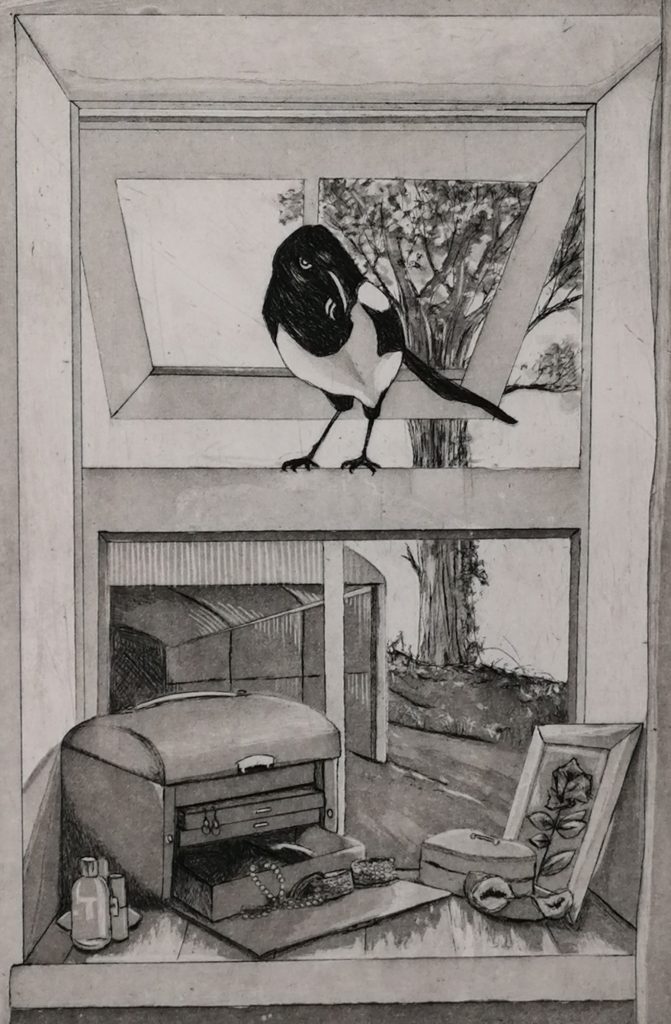 Thief
Etching
20cm x 30cm
€200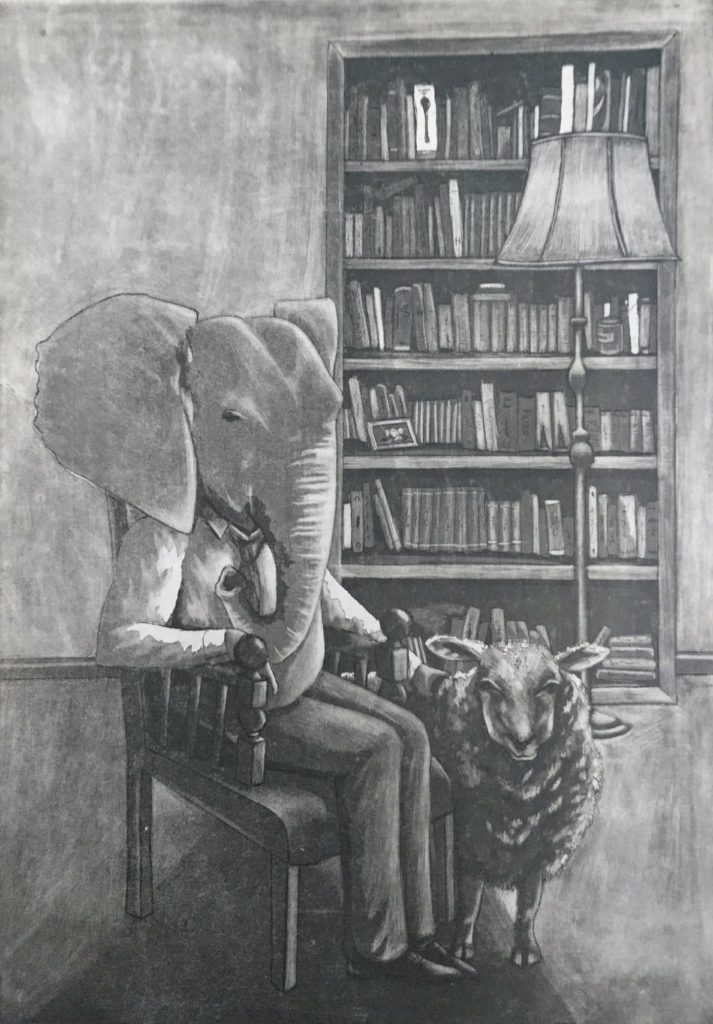 Black Sheep & White Elephant
Etching
21cm x 30cm
€200
Giant Duck
Etching
20cm x 25cm
€180
Life 1
Etching
30cm x 21cm
€200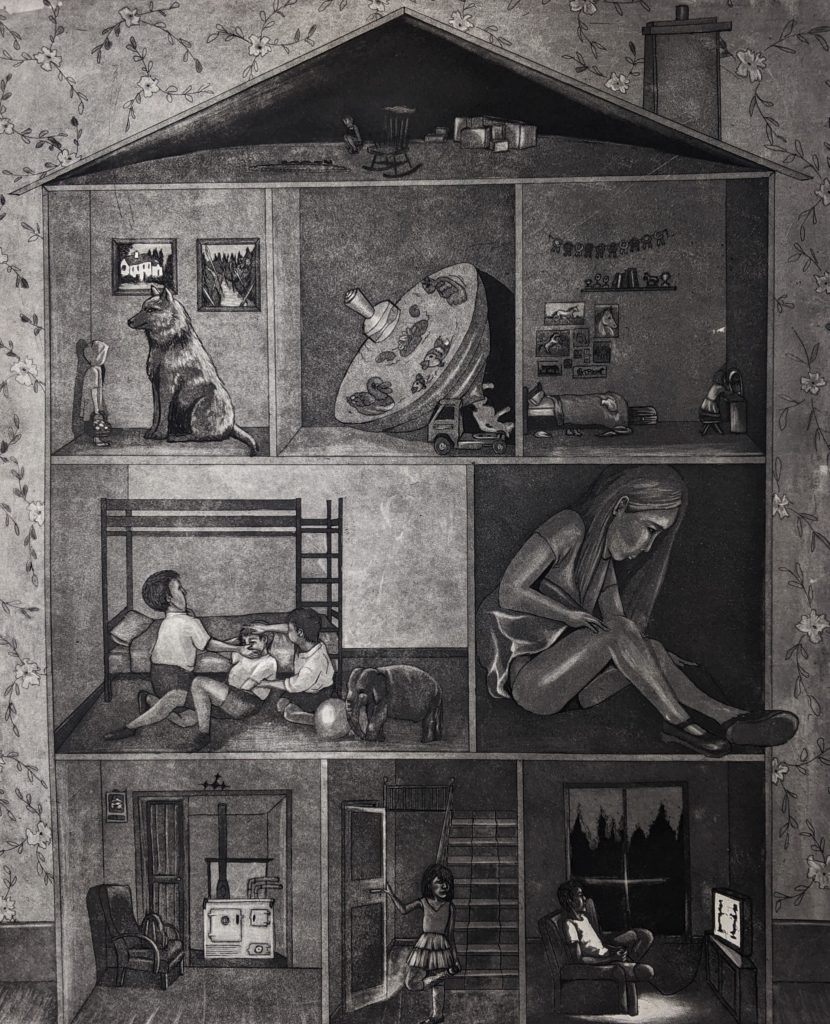 Dolls House
Etching
55cm x 46cm
€400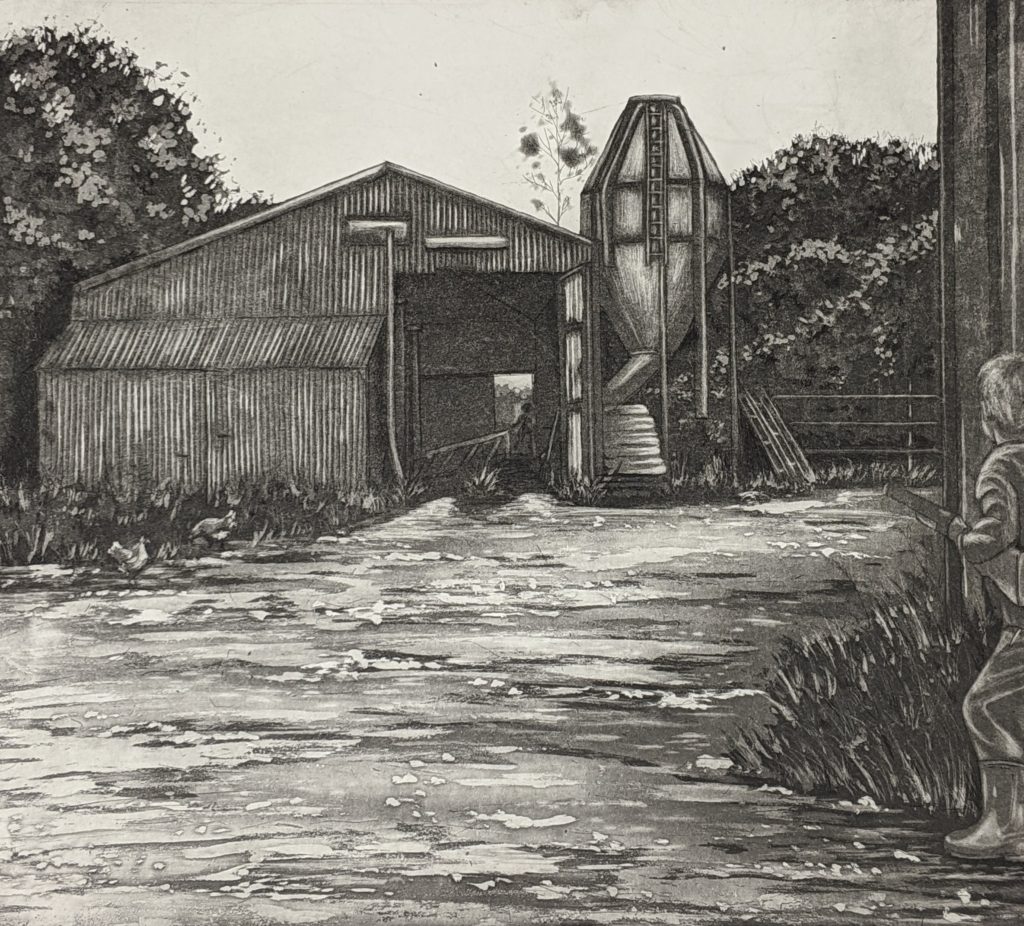 Playing Guns
Etching
29cm x 26cm
€260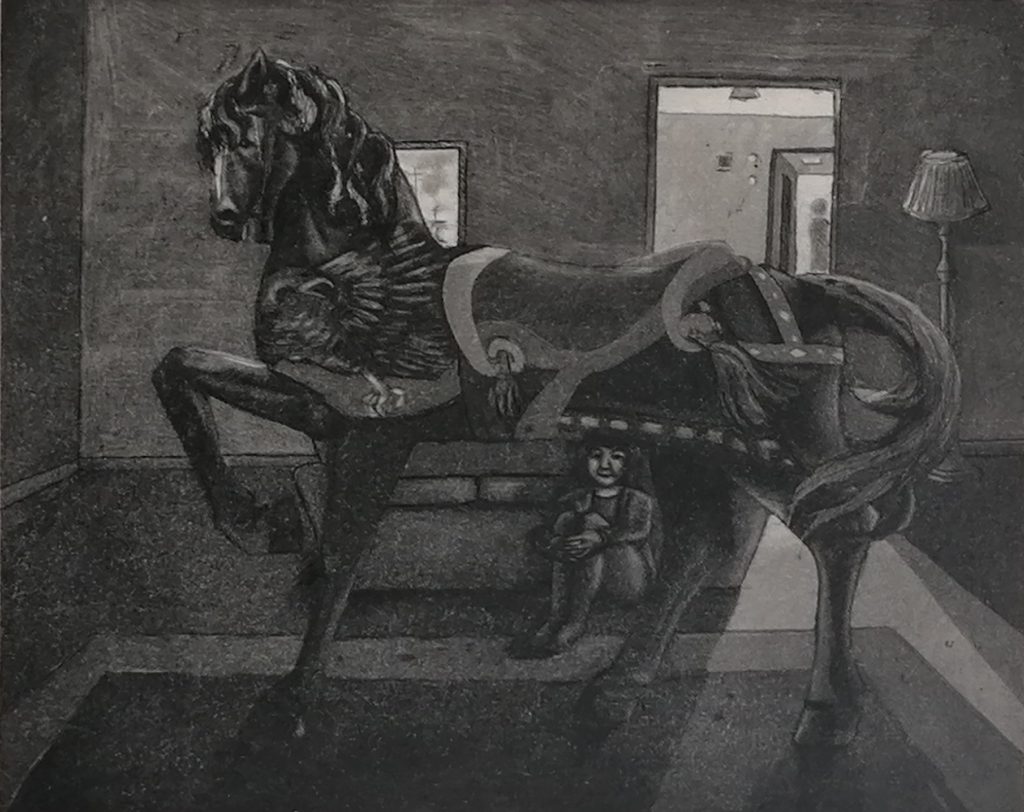 War Horse
Etching
19cm x 15cm
€180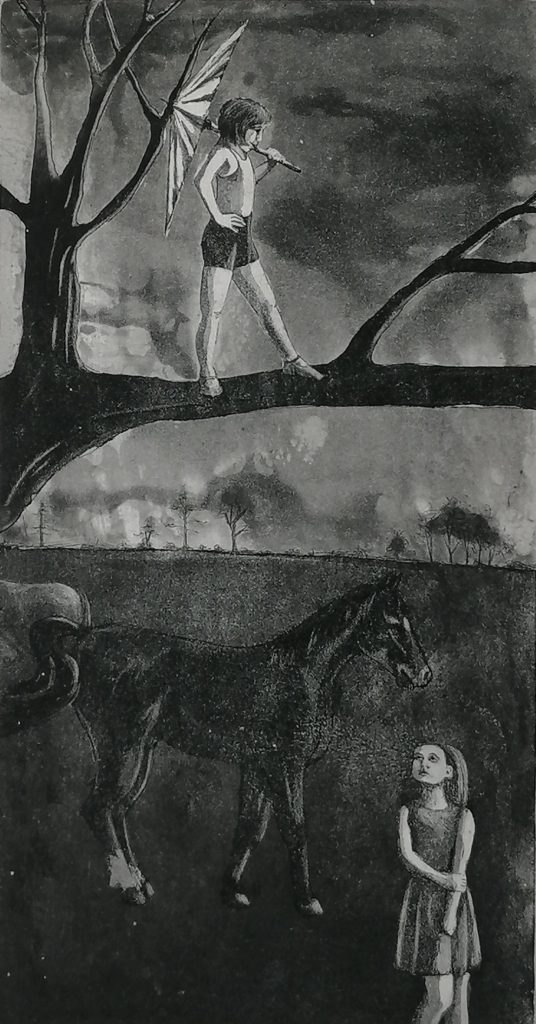 Show off
Etching
16cm x 30cm
€165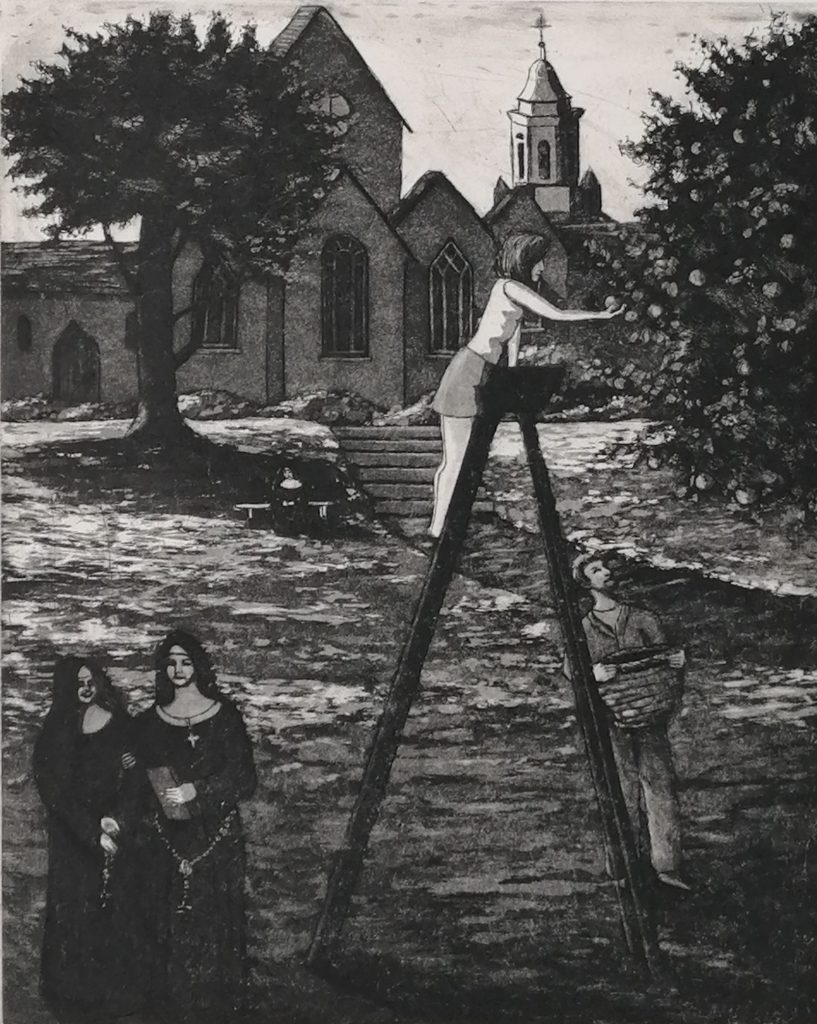 The Gardener
Etching
20cm x 25cm
€220
Untitled No.8
Etching
21cm x 40cm
€200
Waiting
Etching
15cm x 20cm
€185
Please Note: All Prices are for unframed pieces.
Contact details
Bríd Moynahan
Lisdangan, Newmarket, Co. Cork, P51VF90
Phone: 0872046121