The much awaited Ukulele workshop weekend is almost upon us.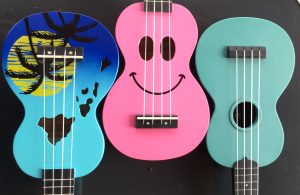 Our tutor for the weekend will be Andrew Desmond of Shandon Ukulele Club, a club he started in 2014 and which now numbers over 30 ukulele playing members.  He is an enthusiastic player & teacher of ukulele and believes everyone can and should learn this fun & joyful musical instrument. 
Andrew will present a complete course for beginners which will cover the full group of basic chords, chord changes and some useful chord variations. 
The course will also include various tuning techniques and strumming styles and a fine selection of fun tunes along the way.
It's not too late if you still want to join in contact Viv on (087) 8339137
a