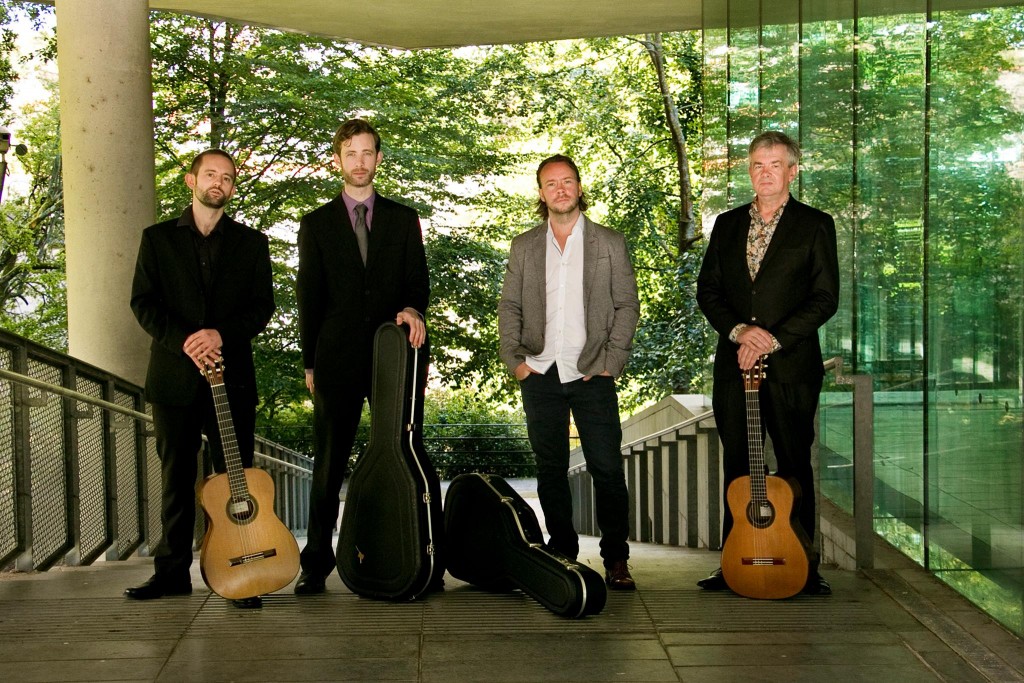 Kanturk Arts Festival is delighted to announce The Irish Guitar Quartet will be preforming during this years festival on Sunday, March the 19th at 5.00p in Kanturk Courthouse.
The Irish Guitar Quartet is comprised of Ireland's most talented and versatile classical guitarists and is one of Ireland's premier instrumental ensembles.
Jerry Creedon, David Keating, Colin McLean and Aengus Kirakowski have garnered international acclaim as soloists. Each member contributes towards the creation of exciting, dynamic and engaging musical performances.
The Irish Guitar Quartet invites listeners to experience and enjoy a variety of musical styles including Latin, Far East, Folk and American classics.
Tickets €15 available at the door.