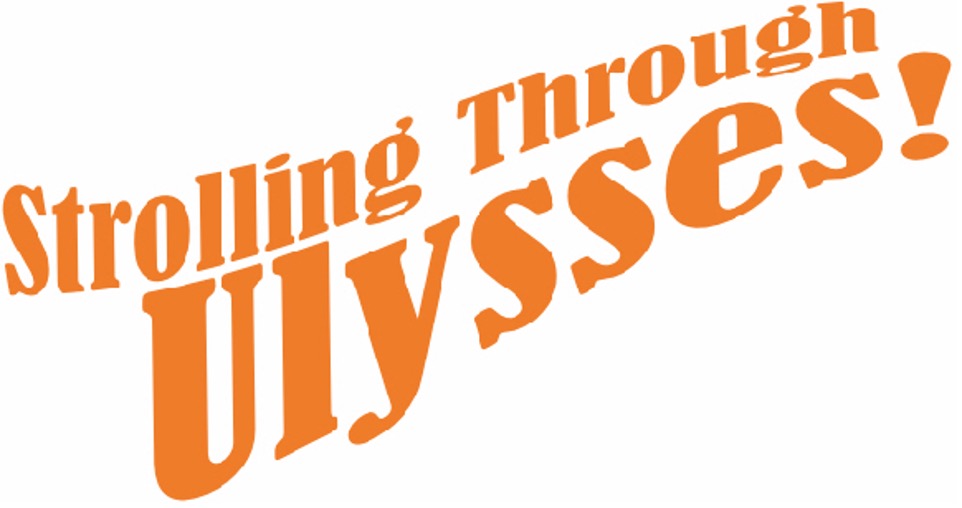 written and performed by
Robert Gogan
Saturday 23rd October 2021
7:30pm in the Edel Quinn Hall Kanturk – €5 at the door
Strolling Through Ulysses! is a one-man show that tells the fun-filled story of Bloomsday – June 16th 1904 – the iconic day around which James Joyce's Ulysses is based.
Written and performed by Robert Gogan Strolling Through Ulysses! guides you through the curious events and quirky characters of Ulysses, in a humorous, entertaining and informative manner, with extracts from the novel which best illustrate the various aspects of Joyce's writing – the comical, the descriptive and the complex – without compromising the integrity of the great book.
Bawdy, irreverent and great fun!
So hold on to your hats and take a deep breath as Robert Gogan takes you on a 75 minute whistle-stop tour through the fun and laughter which is the backbone of James Joyce's extraordinary and celebrated novel.
Over 16's only
Reviews
Given the burnished Victorian interior of the pub, and Gogan's pitch-perfect balancing of narrator, actor and observer, it turned out to be a wonderfully bawdy experience – and one that certainly enlivened our dinner conversation afterwards. – The Irish Independent
Gogan is an engaging and well-rehearsed raconteur. His edited selection of excerpts cut right to the heart of Ulysses ….. succeeds in making Joyce accessible even to those who have only the sketchiest context for the work – The Sunday Business Post
Robert gave an incredible performance, brilliant energy and acting, first class communicator, introduced and encouraged everyone to read Joyce. So easy to deal with, arrived a week in advance to put up his own posters and was there to meet and greet before the performance. His presence on our programme enhanced the 39th Clifden Arts Festival. Not to be missed. Brendan Flynn, Director, Clifden Arts Festival.
"Strolling Through Ulysses" was a very successful event at the Mallow Arts Festival, July 2019. Robert cut through Joyce's expansive novel with incisive accuracy, summarising the basic story through skilful acting out of the main characters, delighting the audience with his humorous portrayals, perfect pacing and Dublin dialect. A gem of a show, educational and inspiring for the many who have tried and failed to read the entire book. Mecca Barrett, Mallow Arts Collective 2019.