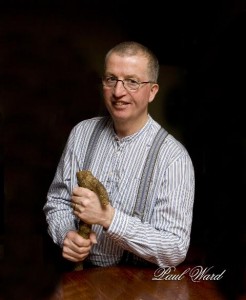 John Carew is a poet and story teller. He lives between Knockainey and Lough Gur, County Limerick and has always been fascinated by Old Ireland. Many of his works are performed from memory in the seanchaí style at literary gatherings in Limerick City and in nearby villages and towns and indeed further afield. He is fascinated by Lough Gur, World War 1, and the lives of people who grew up in the old country scene of County Limerick, limited in wealth, but rich in experiences and relationships.
His work is a lively wonderful mix of humour and seriousness, incident and imagination, and it lingers in the minds of his readers and audiences.
John's poetry has been published in "Revival Literary Journal", "Poetic Humour", the "Lough Gur and District Historical Society Journal" , "Knockainey Journal". "Anthology No !2". And he is the author of "Through The Mist Of Time".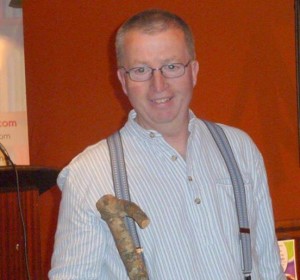 John has entertained at the Honey Fitz Theatre and at the culture nights in the Heritage Visitor Centre at Lough Gur. He performed for the Folklore Society of Ireland at the Thomas Fitzgerald Centre in Bruff, on stage at the Lime tree Theatre and was guest poet at Reardon's monthly poets meeting and the White House poetry night. He entertains senior citizens at the Hospital Resources Centre and nursing homes in Limerick and Tipperary, and he has performed for tourists at the Adare Manor Hotel.
John is a regular contributor at the White House Bar poetry nights, On the Nail Literary Gatherings, and at the Rambling House in the Honey Fitz Theatre.
In 2014 John presented a radio show called "Between the Pages" on the local "Limerick City Community Radio" in which he would interview local writers and artists. John is also a member of the Short Story and Novel Writers' Group run by The Limerick Writers' Centre