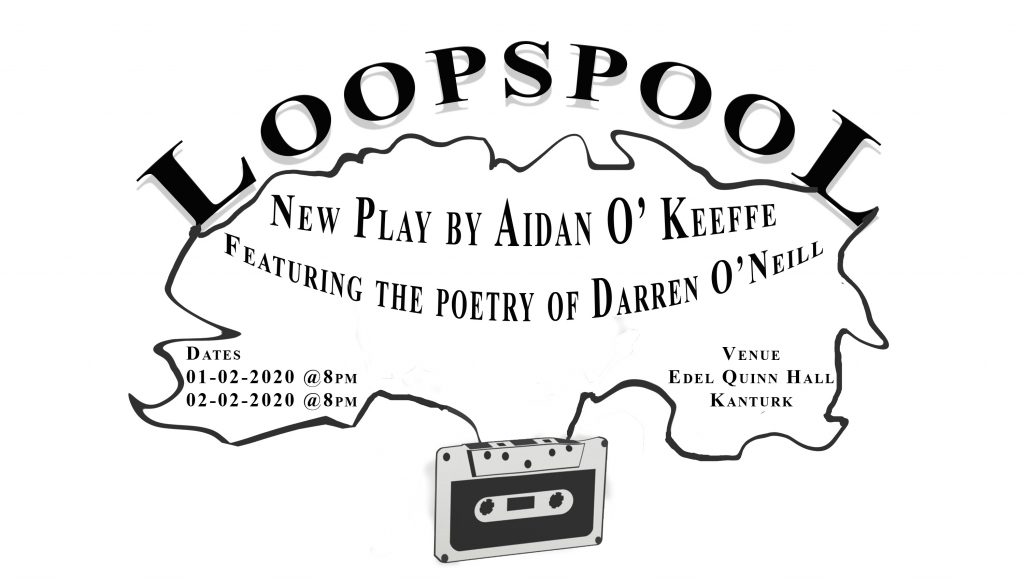 "I've never seen a corpse. But I've seen half of a dead body: My own."
Don is a white man; in a white suit; in a white room.
For company, he has a broken cassette player and the white noise of a voice reciting pagan poetry.
He wants the chance to silence this ghost poet.
He wants the chance to hear his own voice.
He wants to be heard.
Darren O'Neill and Aidan O' Keeffe have teamed up to take theatre-goers on a journey into the caverns of a poisoned mind.
LoopspooL is unlike any theatrical experience you've seen before and will ever see again.
It's a play about isolation and inspiration; repetition and resolution.
The rules of the game have changed. Now, there are no rules.
This is what happens when Ballyturk meets Kanturk.
One show. Two nights. A million questions.
Starring Martin O'Riordan and Tim Lynch.
8pm Saturday 1st & Sunday 2nd of February 2020, Edel Quinn Hall, Kanturk
Doors open at 7:15pm each night.
Tickets: €10 In advance from The Daily Grind, Kanturk.

€12 at the door.
This play contains adult themes (but doesn't life)