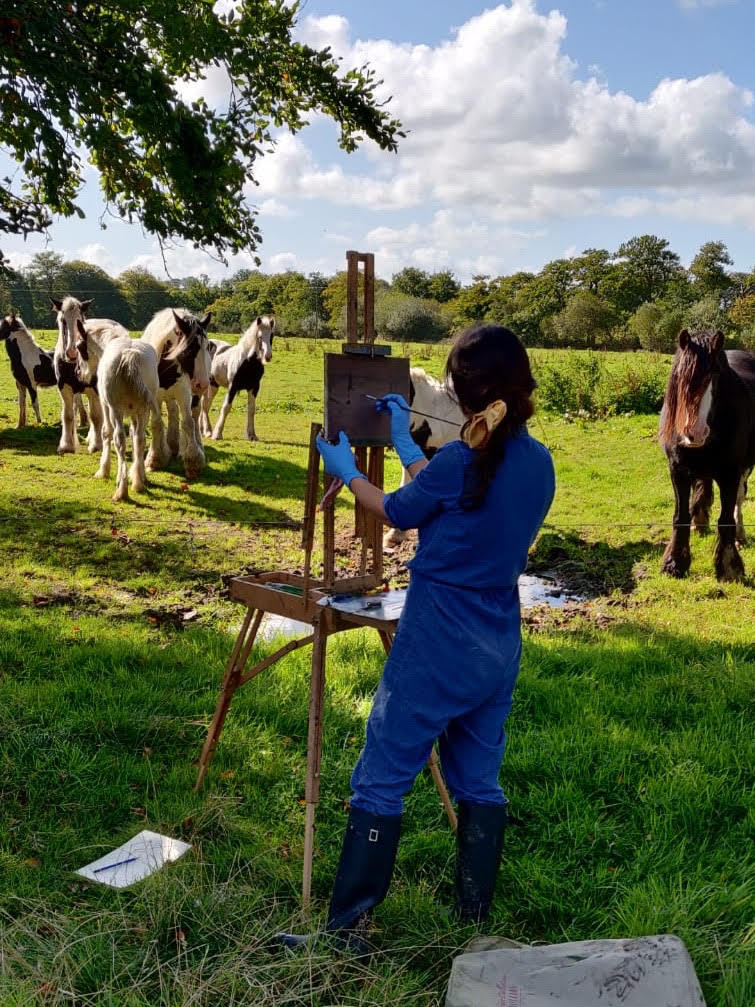 Julianne Guinee is a contemporary landscape and figurative painter from Lismire.
Julianne painted from an early age but began to paint full time after the deaths of her twin children. She explores themes of motherhood, bereavement, isolation and rural life. Julianne chronicles her world through her sketchbook. Her street scenes begin with plein air sketches supplemented with figures from observations. Her paintings are large and moody, using oils with a canvas base.
Julianne has exhibited numerous times around Cork. She is a member of Doneraile Arts Festival committee and holds a Bachelor of Education and Mathematics.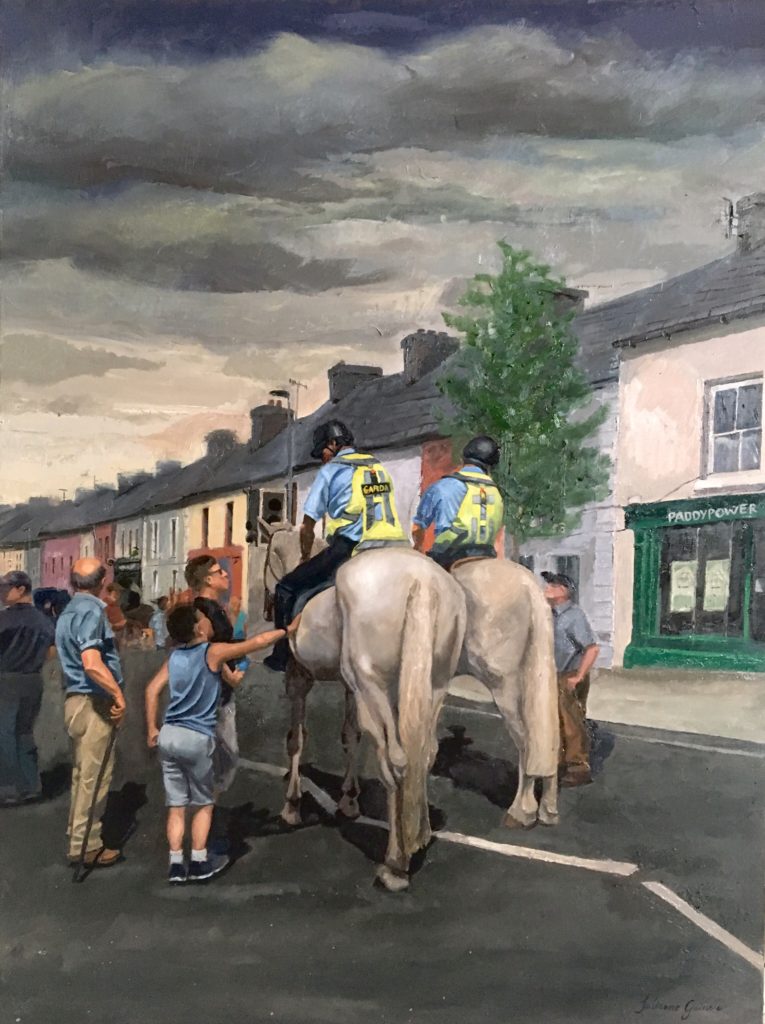 Cahirmee Horse Fair
Oil on canvas
104cm x 80cm
€950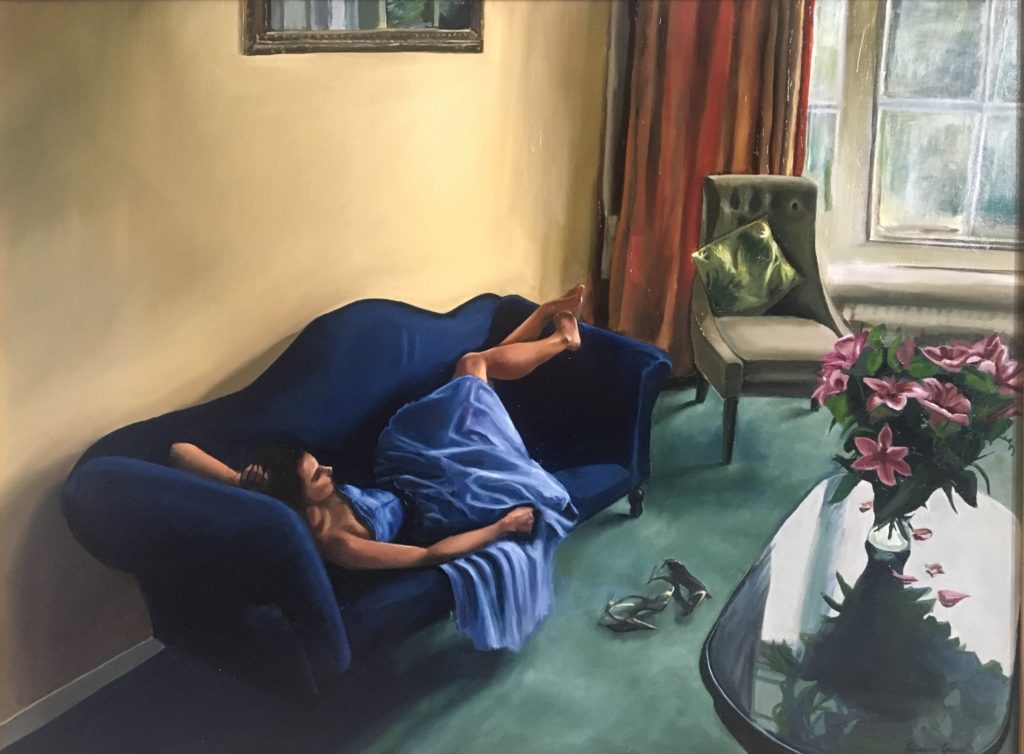 The Morning After
Oil on canvas
80cm x 104cm 
€650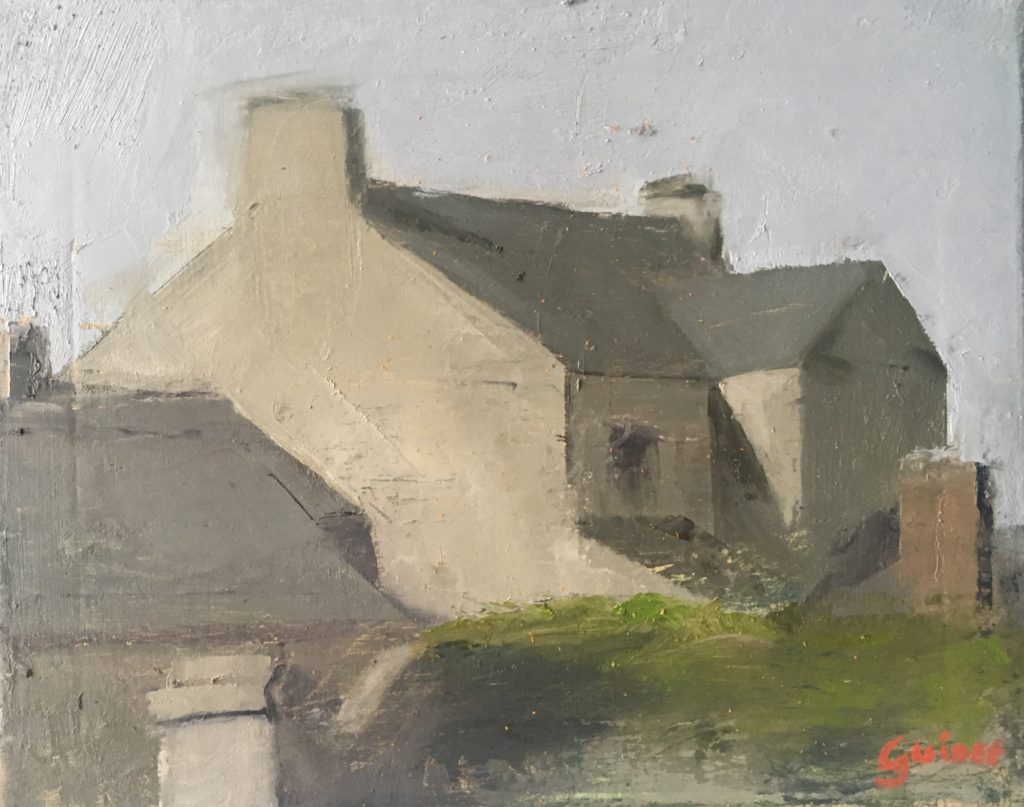 Doneraile view from the park
Oil on canvas
20cm x 25cm
€90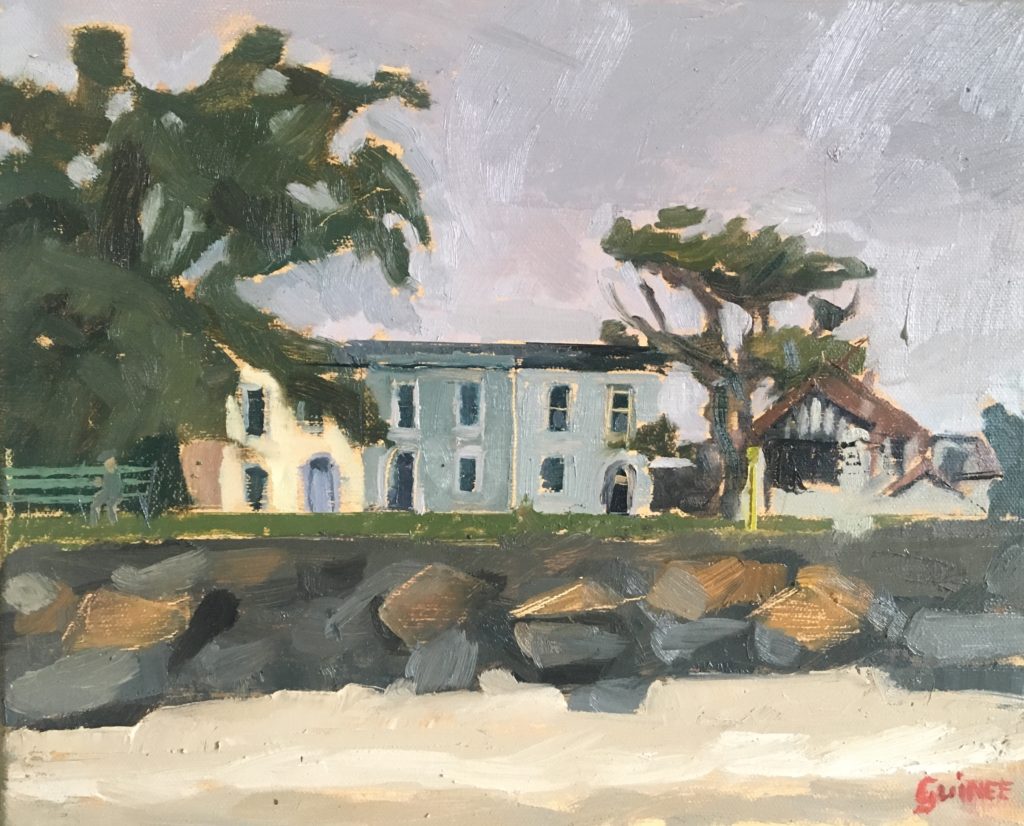 Georgian Dublin  
Oil on canvas
25cm x 30cm
€90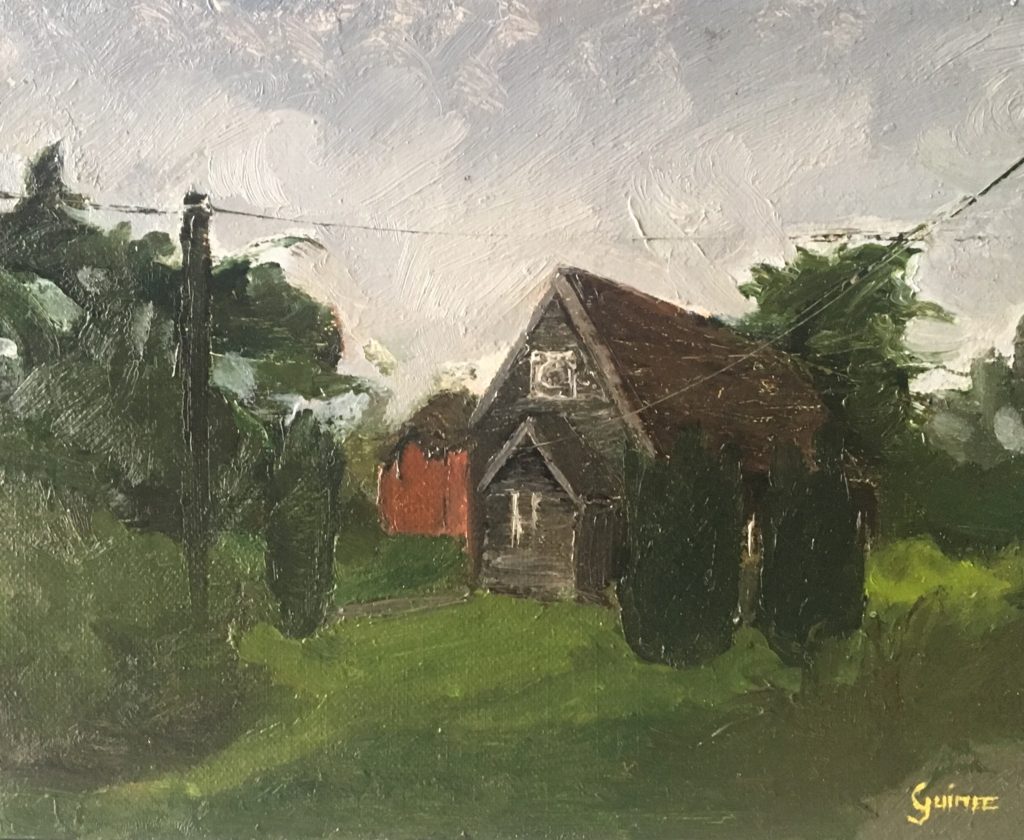 Heatherside
Oil on canvas 
23cm x 30cm 
€90 
Cahirmee
Oil on canvas
80cm x 104cm
€950
Girl at a Window  
Oil on canvas
70cm x 56cm
€375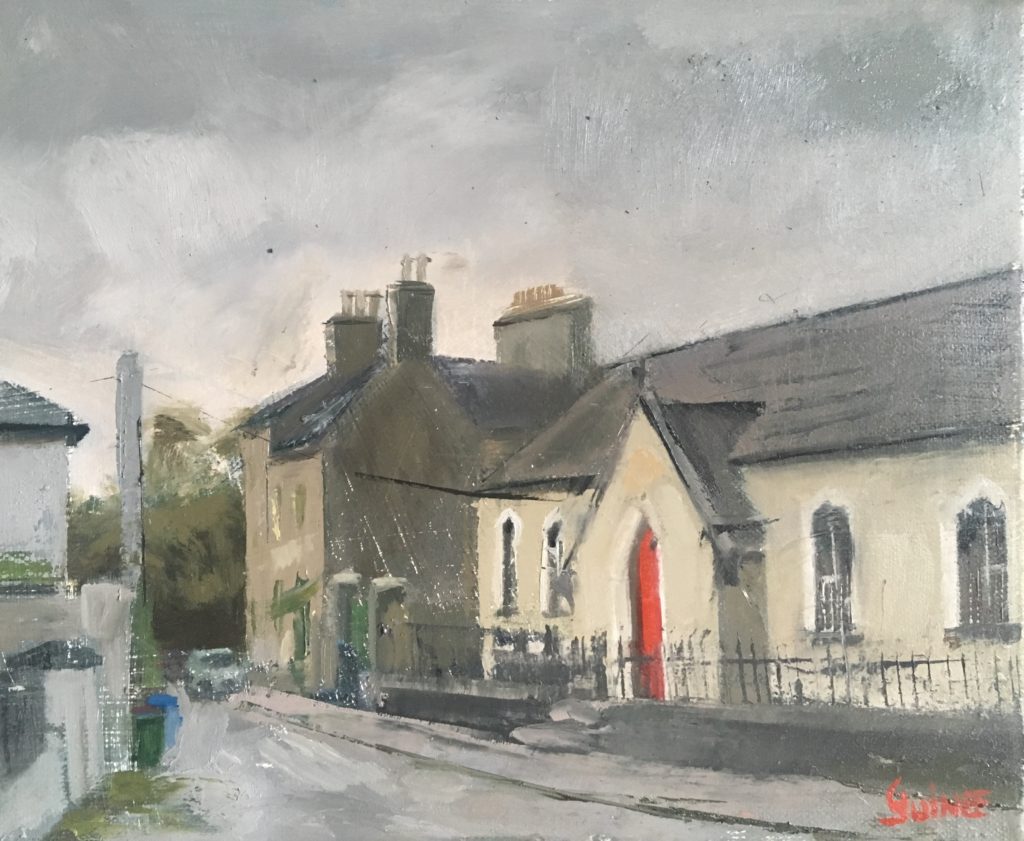 Doneraile Schoolhouse  
Oil on canvas
25cm x 30cm
€90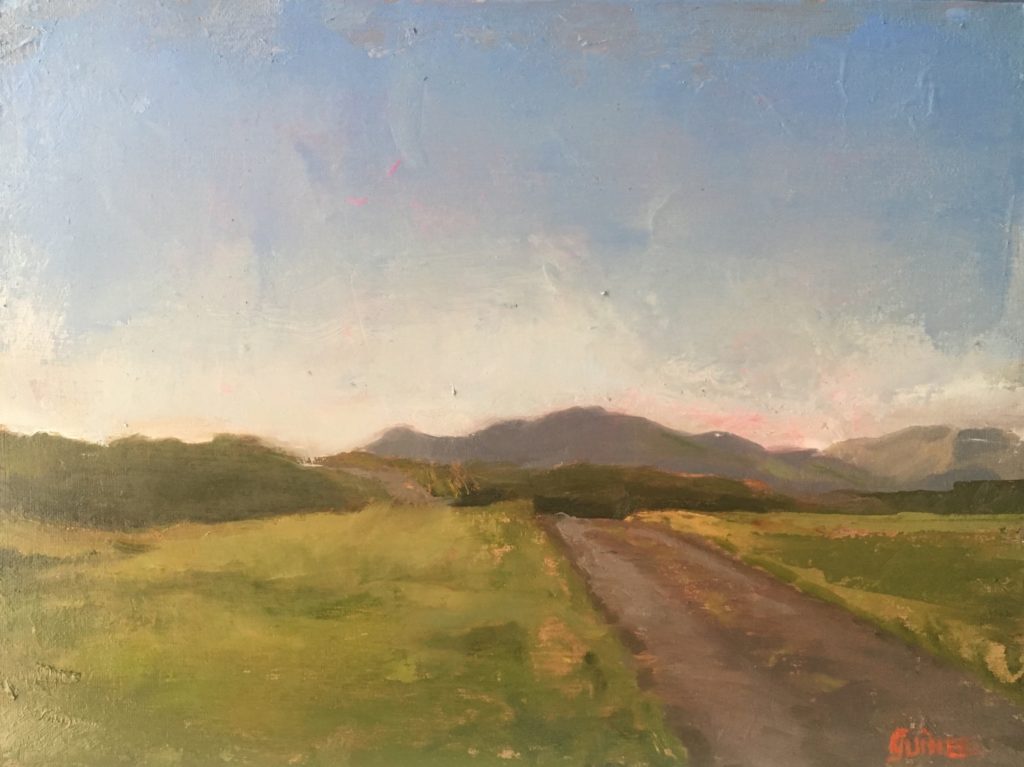 Beara Sunrise 
Oil on canvas
30x40cm
€90 
Contact Details
Julianne Guinee
Tel: 0877521687