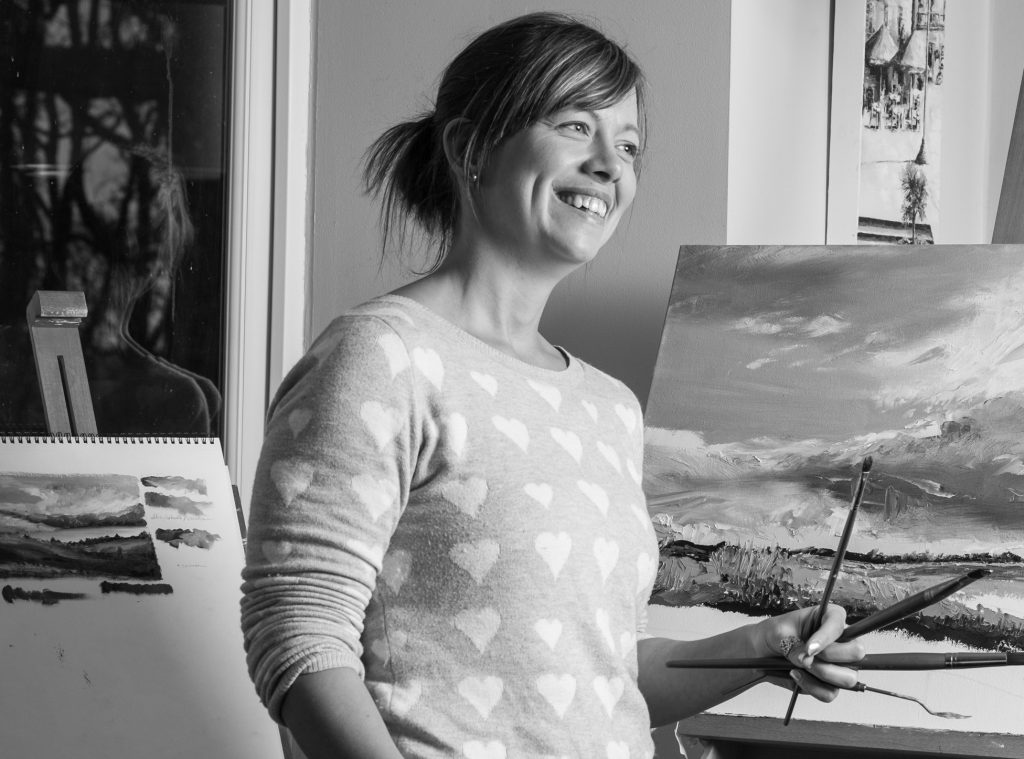 Originally from Quebec, in Canada, Jessica is a contemporary visual artist based in
Ballydesmond in the West of Ireland.
Having painted in oils for many years, her current work depicts the unspoiled
landscapes, the contrast in light at different times, seasons and in different
weathers. Brief moments often taken just on the side of the road, captured when
the light is just right.
Bold colours and contrasts, full texture and perspective are what defines Jessica's
paintings. In a process that is as much about sculpting as painting with rich oils,
freely yet methodically making the colours meet or mix on the canvas. Clean and
simple lines that come together for a complex harmony of colour and composition.