The Featured Artists Exhibition will take place from 13th – 17th March.
In O'Callaghan Motors, Toyota Showroom, Earl Street, Kanturk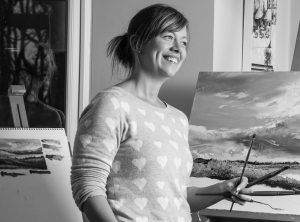 Jessica Baron
Originally from Quebec, in Canada, Jessica is a contemporary visual artist based in
Ballydesmond in the West of Ireland.
Having painted in oils for many years, her current work depicts the unspoiled landscapes, the contrast in light at different times, seasons and in different weathers. Brief moments often taken just on the side of the road, captured when the light is just right. Bold colours and contrasts, full texture and perspective are what defines Jessica's paintings. In a process that is as much about sculpting as painting with rich oils, freely yet methodically making the colours meet or mix on the canvas. Clean and simple lines that come together for a complex harmony of colour and composition.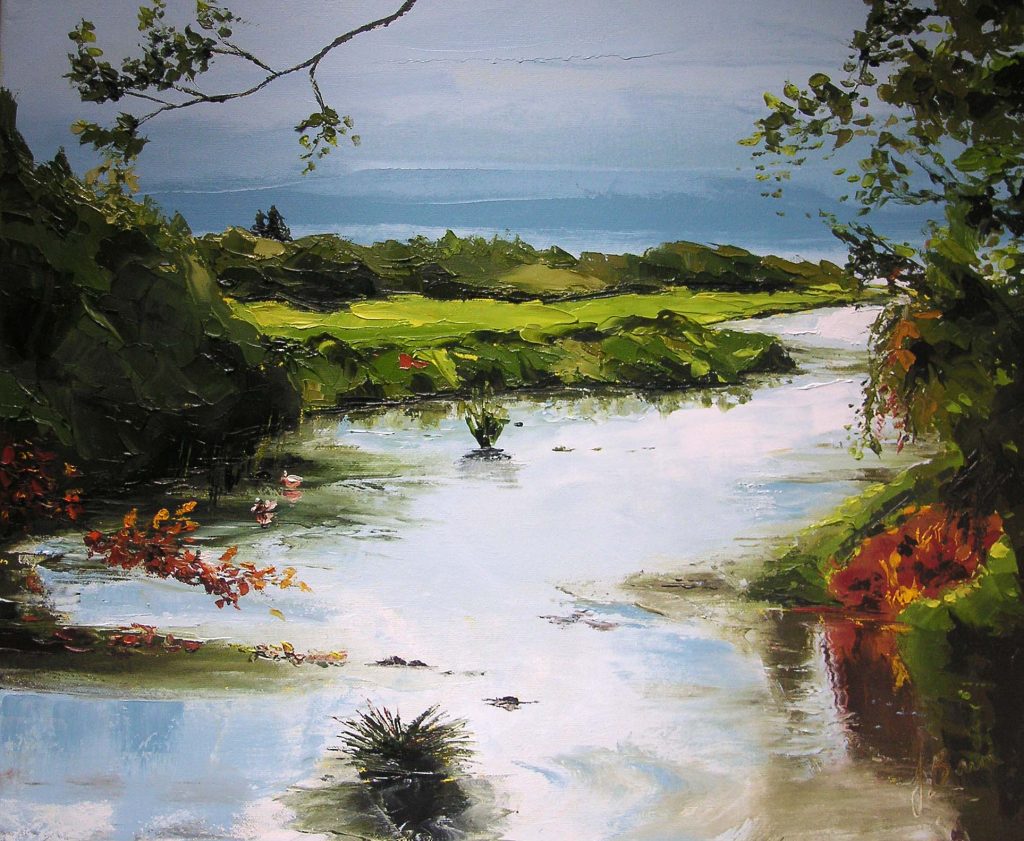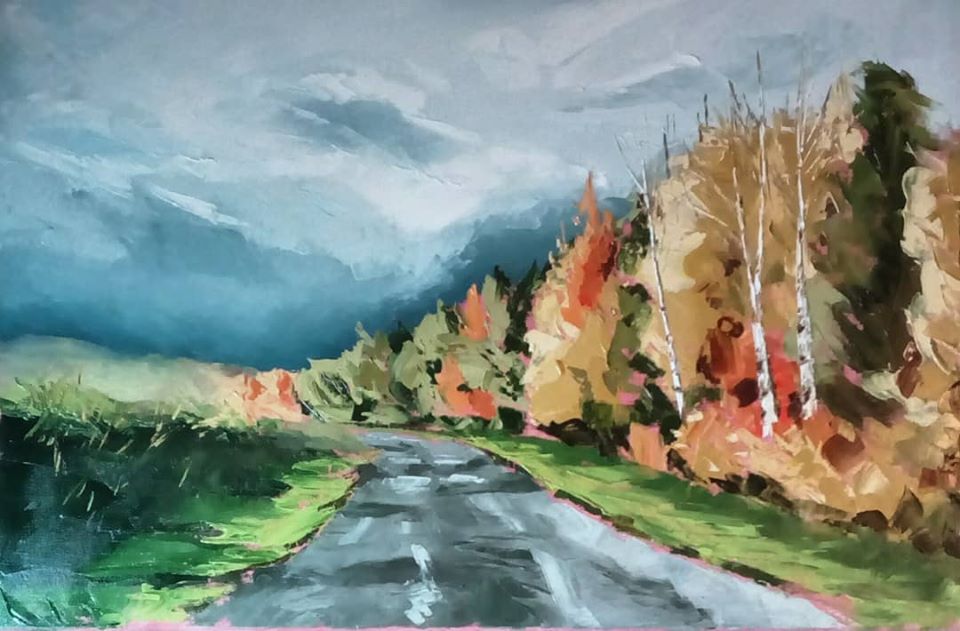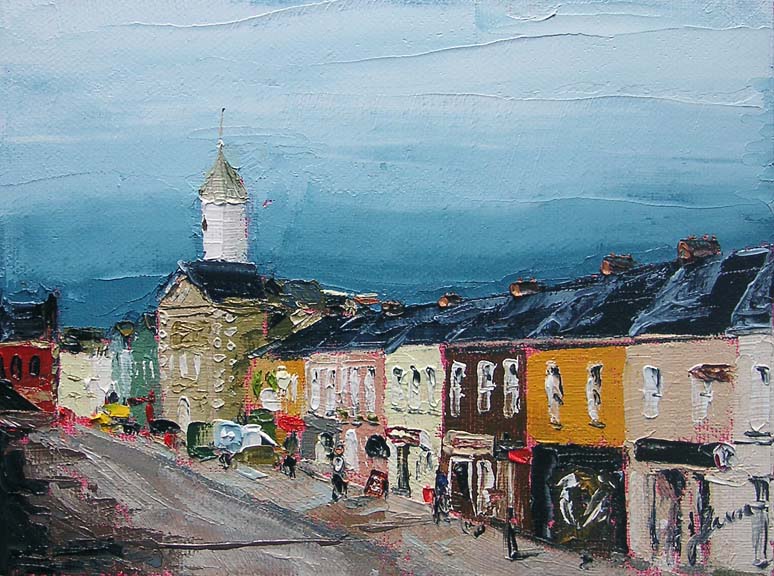 ---
Lynda Horgan
Lynda Horgan is an Irish artist, born and raised in Killarney, Co. Kerry, she studied Fine art in Limerick Institute of Technology. Since that date, she has exhibited widely, the most recent being in the Courthouse Gallery in Ennistymon, her works have been published and can be found in many private collections.
She works mainly in mixed media, cold wax and oil paint. The physical process within my practice involves building up multiple layers of cold wax medium, oil paint, and pigments, using a range of tools and mark-making techniques, by repeatedly adding and subtracting layers, concealing and revealing the underpainting. This process creates a push and pull between the under-layers and new surfaces within the paintings. Through this layering process, Lynda captures nature's cycles, of decay, growth and renewal. The wax itself is a mixture of beeswax, damar resin and solvent, as the solvent evaporates the wax hardens. Beeswax has been used in painting dating back to the 1stand 2ndcenturies A.D. I like this connection with the past being a feature in the work.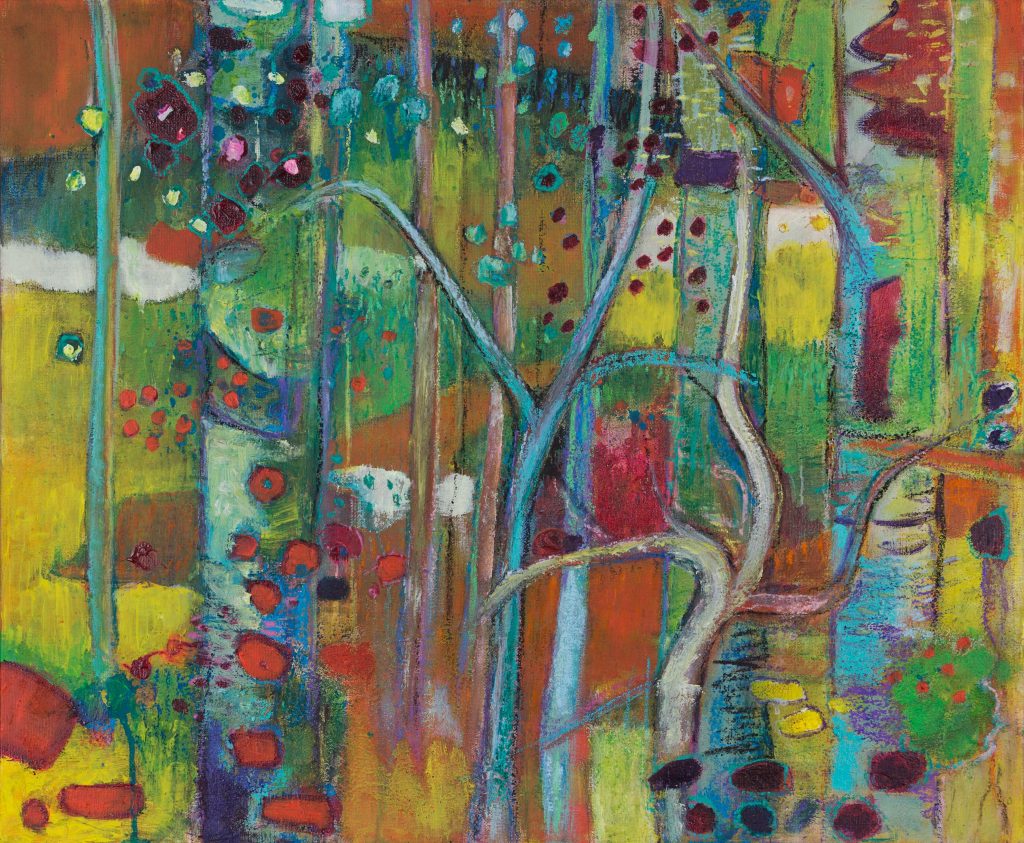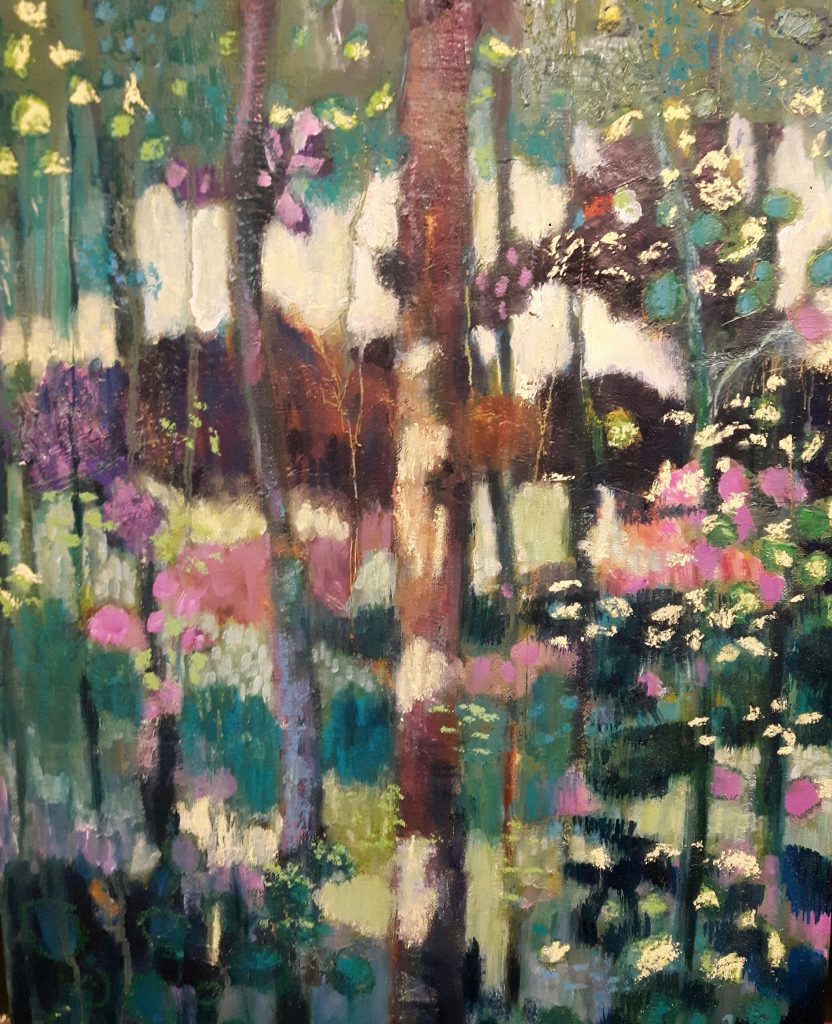 ---
---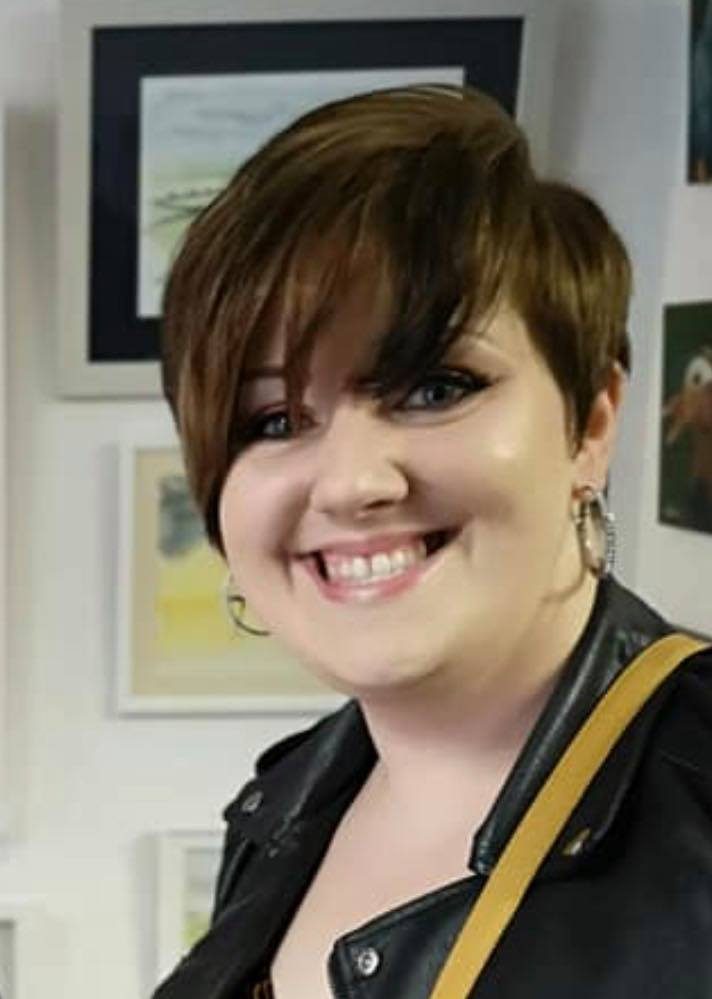 Marian Sheehan Ahern
I am a mixed media artist from Cork living in Mallow for the past four years. I have a BA (Hons.) in Fine Art Printmaking and graduated in 2015 with an MA by Research through Art Practice. My work has received the Locating the Gothic Legacy Award and The Curators Choice Drawing Award. Exhibiting both nationally and internationally since 2015, my work has been included in group shows in Brazil, Japan, Germany and the USA.
My art practice is strongly influenced by my research into Irish folklore superstition and oral storytelling. I feature Irish flora and fauna which have rich links to Irish cautionary tales within my work.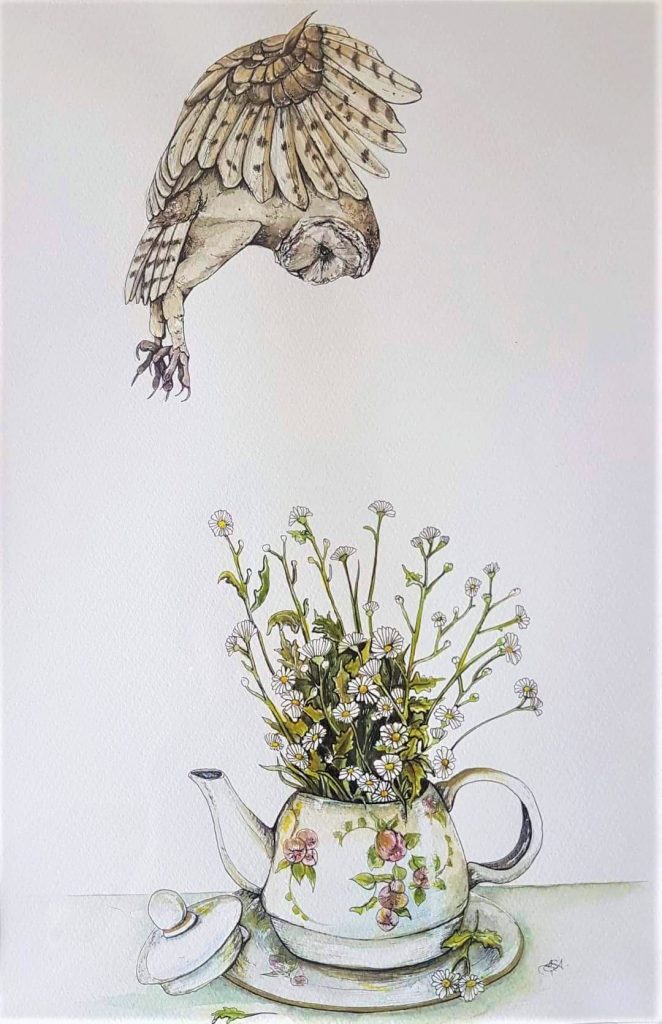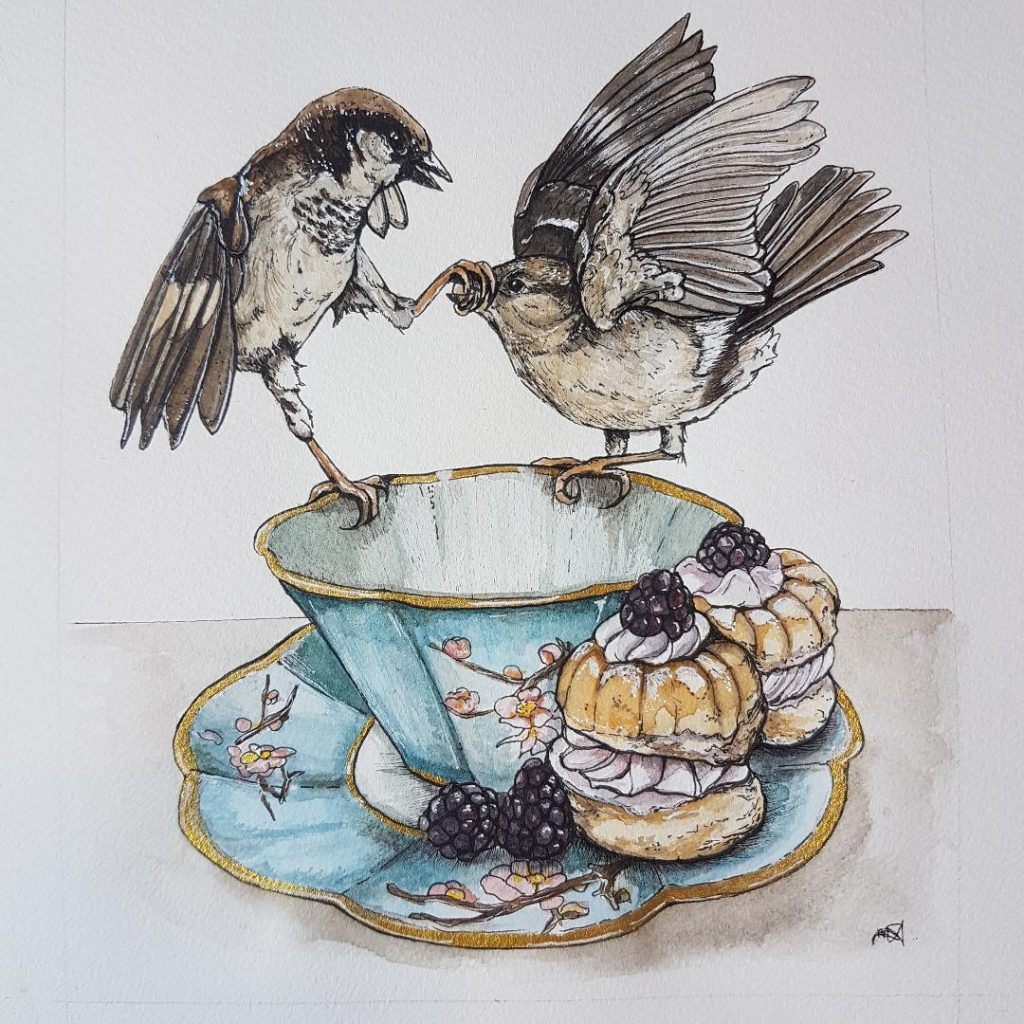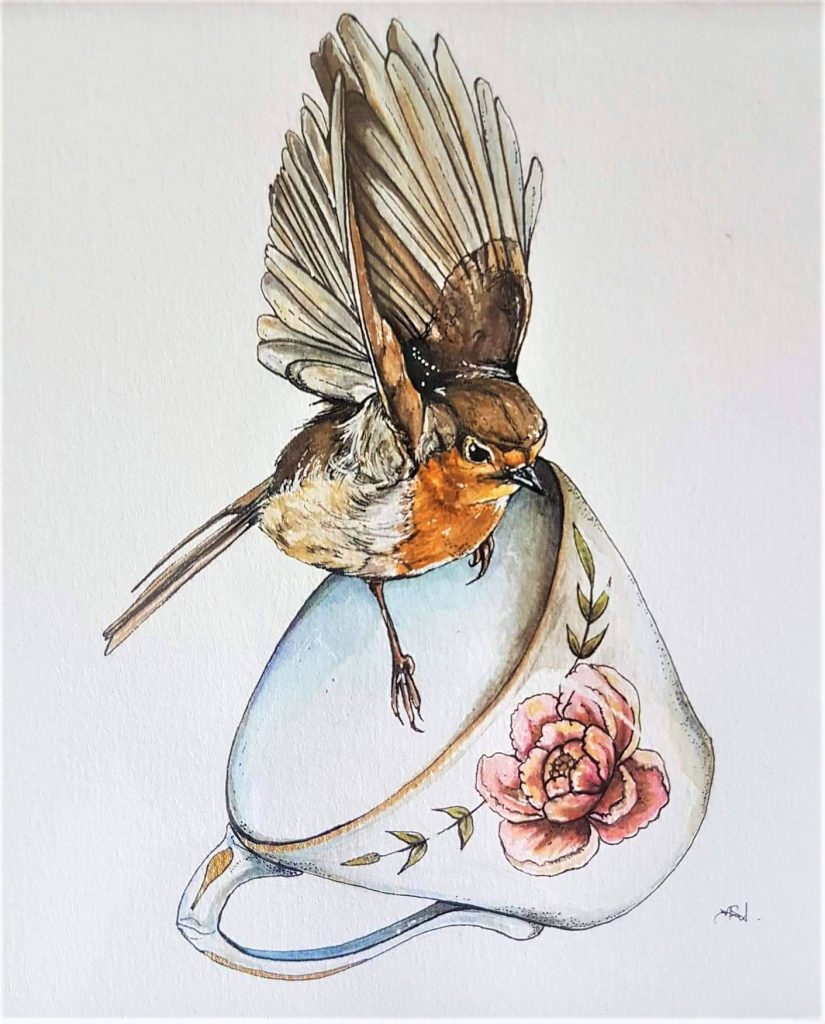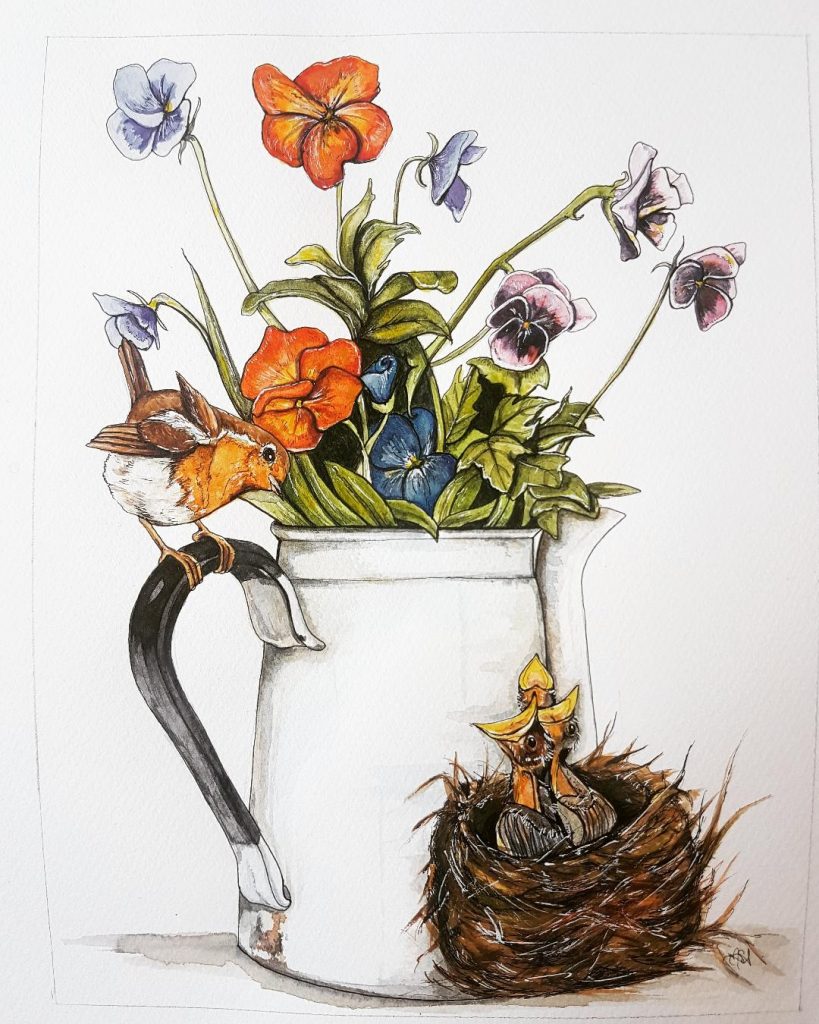 l.
---
.
Bernadette Tuite
After many years in California where Bernadette worked as a boat captain, she returned to Ireland and reinvented herself through an Art education. In pursuing her ambition to obtain an art degree, Bernadette began her journey by setting up a ceramic studio in her native Co. Meath in 2011.
To improve her knowledge in 2012 she obtained a place with the Pottery Skills and Design Course offered by the Design and Crafts Council of Ireland in Thomastown, Co. Kilkenny. This course qualified Bernadette to attend Crawford College of Art and Design, Cork.
In June 2018, Bernadette completed her Applied Arts degree studies in Crawford obtaining multiple awards, including the graduate resident award in the ceramics department of Crawford 2019, D.C.C.O.I. Future Makers Award 2019 and Meath County Council Arts office Going Solo Award 2019. She currently works from Backwater Studios in Cork.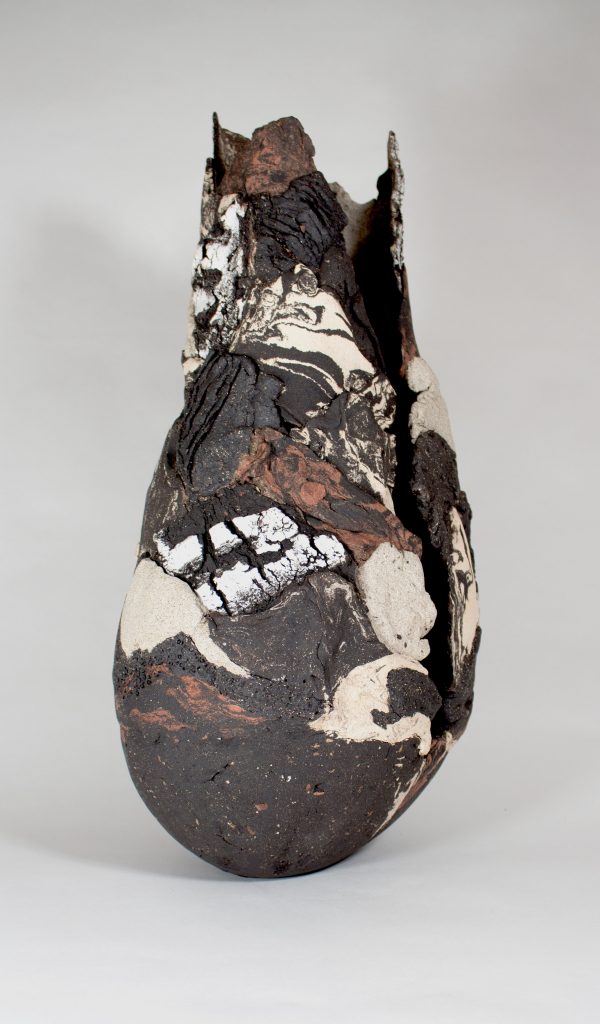 ---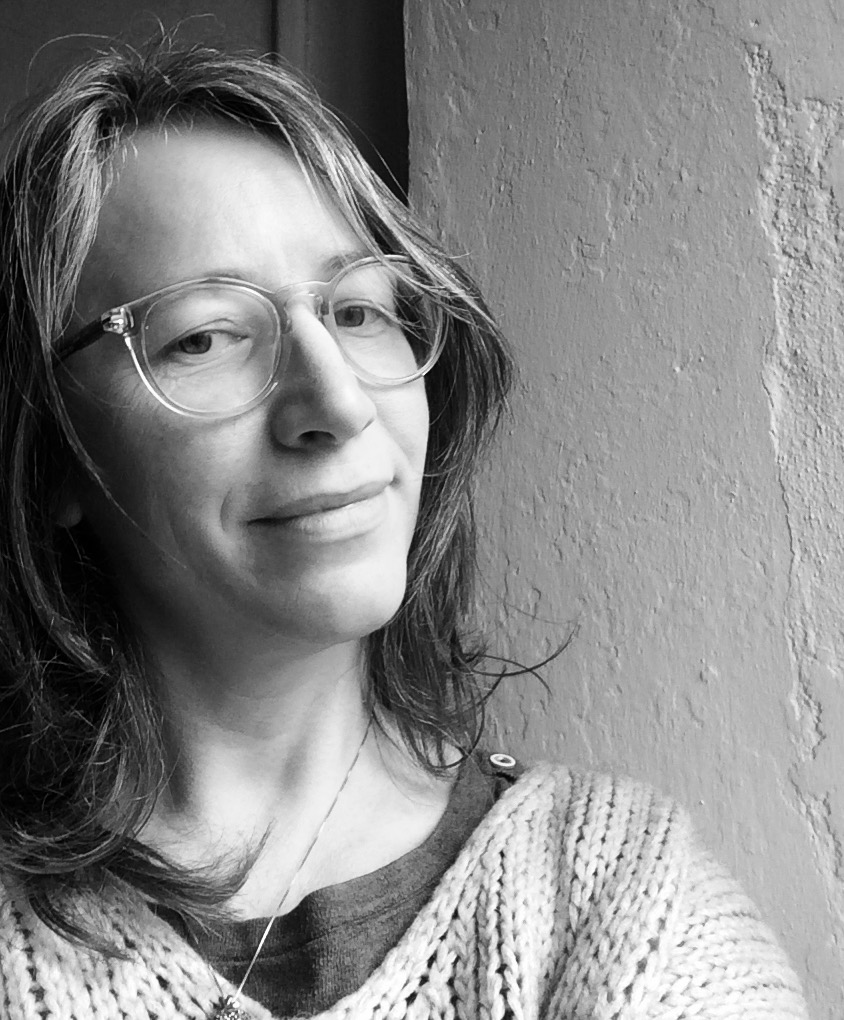 Clare Hartigan Delacy
Clare Hartigan is a graduate of Limerick Art College and represented by the prestigious and internationally recognised Duke Street gallery in Dublin.
My paintings are worked in a drawn style which has come from the use of bitumen in printmaking.

I love the energy of this method of painting/drawing. It is very fluid and often dictates the direction a painting takes. Jungian Philosophy seems to be consistent with the way my work has progressed over the years.
Clare Hartigan works from her studio based in Castleconnell, Co. Limerick.