Breaking into Crime Writing Workshop with Kevin Doyle
10 am – 1 pm 23rd October 2021
Trades Union Hall, Kanturk. €10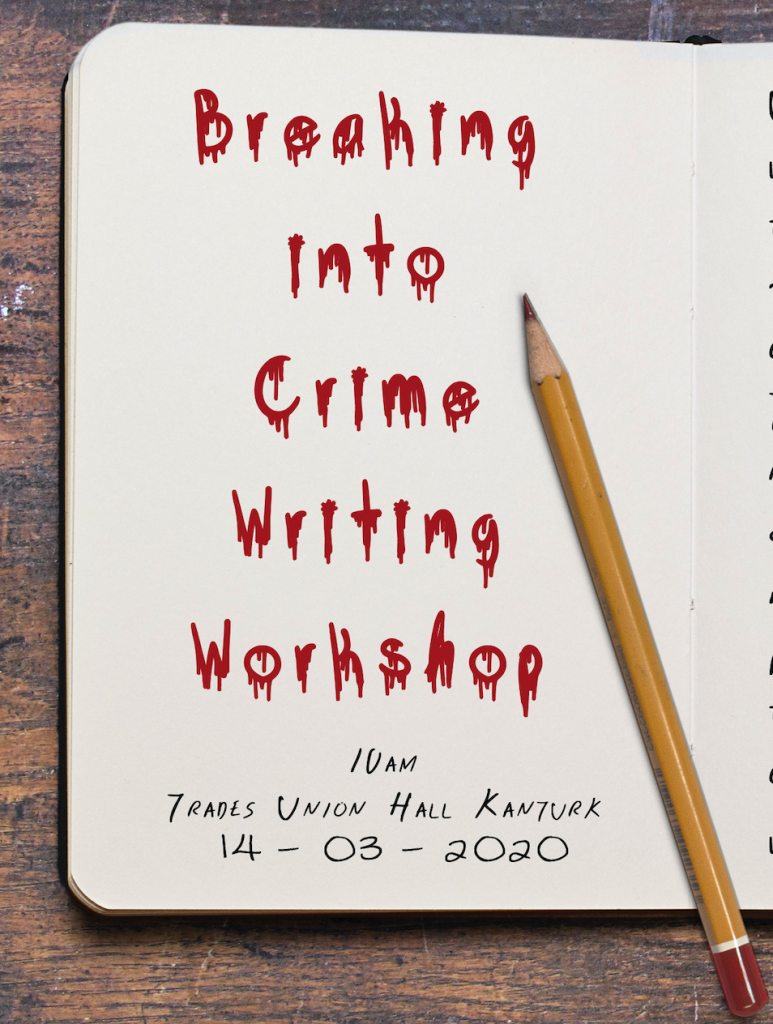 Crime writing is now one of the leading writing genres with books sales in Ireland and the UK continuing to climb. Using recent crime writing success stories, this workshop will focus on the essentials of crime writing, from plotting and pace to character and motive. The facilitator, Kevin Doyle, has wide experience of the publishing process and the demands of the industry. This workshop is aimed at new and experienced writers interested in the crime writing genre.
Participants are encouraged to bring their work and ideas to the workshop.
Places are limited so early booking is essential.
The following Covid guideline will be in place
Masks mandatory – Social distancing – Good ventilation
Sanitisers – Break every 40 minutes
This workshop is now full. If you wish to go onto the waiting list please fill out the form below.
Booking Form
Kevin Doyle