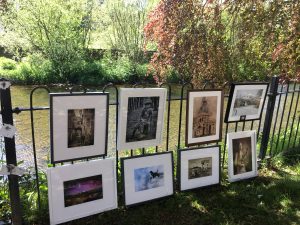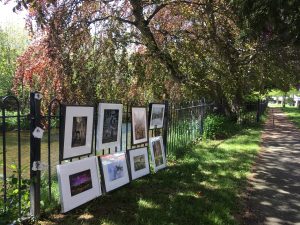 Be part of a stunning outdoor exhibition, brightening up O'Brien Street Park on the 22nd of June in a fresh-air alternative to a conventional art gallery. It is an opportunity to network with fellow artists while selling some work,
Artists of all levels are invited to take part and spaces will be reserved on a first come first served basis. There is a charge of €5 for artists to secure a space of 2.7m wide, 1.5m high, which will go toward costs of staging Art in O'Brien Street Park.
There'll be no commission charged on sales of artwork.
The organisers will accommodate as many mediums as possible.
We look forward to you being part of the Gathering.
Terms and Conditions
The artwork will be hung from railings in O'Brien Street Park.
We ask all artists to be in place 30 minutes before event at a minimum.
Exhibition is weather dependent and all participants will be contacted at 5pm the day prior to the event in the event of adverse weather.
The organisers retain a discretionary policy for participation, please do not hang anything that would offend our visitors, children or your mother!
As there are no facilitators on site, all artists taking part in the event must invigilate their own space.
We do not hold artwork insurance and all artists are responsible for their own artwork
Please do get in touch with any questions, email kanturkarts@gmail.com
By completing the below form you are committing to taking part in the exhibition and paying the relevant fee which will be collected on the day.
If you can't attend, please let us know at the earliest opportunity so you space can be reallocated.