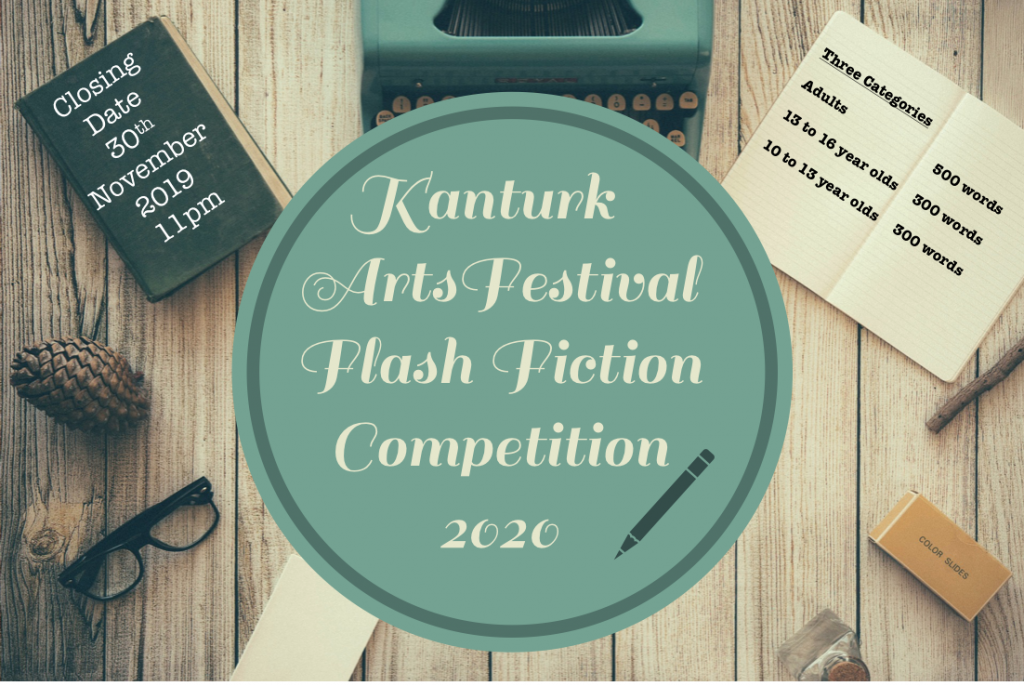 Welcome to the Kanturk Arts Festival's Adult Flash Fiction Competition.
The closing date for submissions is

11 pm Saturday 30th November 2019.
1st Prize €200

2nd Prize €100

____________

3rd Prize €75
Your Flash Fiction entry must be inspired by, or suggested by, the image below.
Note
Kanturk Arts Festival's aim is to encourage original writing. We urge you to give it a go.
Click below to read last year's winning stories.
Please read the rules and information carefully.
RULES
There is no entry fee for this competition
You must be over 16 years of age.
Entry is online only via the link below.
Only ONE entry per person.
The competition is open to writers of any nationality, anywhere in the world writing in English, aged 16 years or older on the closing date.
The maximum number of words is 500.
Your entry must be original and must not have been previously published in print or online, been broadcast or have won a prize.
The judge's verdict is final. No correspondence will be entered into.
If the judge deems a sufficiently high standard hasn't been reached, no prizes will be awarded.
Stories cannot be altered or substituted once they have been entered.
All entries must be submitted no later than 11 pm, Saturday 30th November 2019
Stories received after the deadline will not be eligible
Kanturk Arts Festival reserve the right to publish the shortlisted entries.
All entries are judged anonymously. Name and contact details must not appear on the stories, only in the box provided when entering online.
Font should be Times New Roman, Font size 12, double-spaced.
Word count must be added to the box provided.
Simultaneous submissions are allowed but will become ineligible should the entrant win a prize or be published prior to the prize-giving date. You must inform Kanturk Arts Festival immediately should your entry be published or win a prize elsewhere.
Failure to adhere to these rules will result in immediate disqualification.
Entry is taken to be acceptance of these rules.
A shortlist will appear on Kanturk Arts Festival page on 28th of February 2020. Shortlisted authors will be contacted by email.
The winners will be informed in the beginning of March 2020.
The winners will be announced at the Arts Festival Opening Reception on Friday 13th March 2020
The winning stories will be published on our website.
The judge for the 2020 competition is author and journalist Breda Joy.
Breda has over thirty years of journalistic experience and was shortlisted for the Francis MacManus Short Story Competition in 2011, was a finalist at the Green Bean Novel Fair 2016 with the Irish Writers' Centre, she also holds an MPhil in Creative Writing from Trinity College Dublin. Her award-winning poetry has appeared in several literary journals and she has written several non-fiction books include Hidden Kerry and The Wit & Wisdom of Kerry, as well as her debut novel, Eat the Moon.
L
Click here to enter >>>> Enter Flash Fiction Contest <<<<< and follow the instructions.

MAKE SURE YOUR NAME AND CONTACT DETAILS ARE NOT IN THE BODY OF YOUR ENTRY
(Judging is done anonymously.) Your entry and name are linked automatically when you enter. Receipt of entry will be by email only.
Image reproduced with the kind permission of Viv Buckley Digital Artist