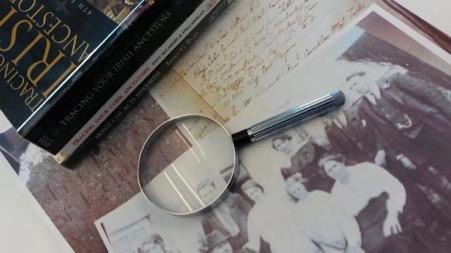 Kanturk Arts Festival presents a talk,
" Why Can't I Find My Ancestors? "
on Saturday 18th March, 2017
at 2pm
in The Trade Union Hall Kanturk.
This talk will be presented by Karen O'Riordan, Local Studies and Reference Dept, Cork County Library and will include specific examples from Cork parish registers, civil records and census returns. It will be of interest to individuals who have conducted some family history research but have hit the 'genealogical brick wall.'
Karen has almost 20 years experience working with and indexing Church records and responding to family history queries. She has completed a thesis on this subject and will share some of the insights she gleaned as part of this research.
Themes which will be explored include; gaps in records, specific missing entries, inconsistencies and human error as well as understanding the various administrative divisions used in the numerous record types in Irish family history research.
The event is free but booking is advisable as spaces are limitedTEXT YOUR NAME followed by TALK to 0879444523 or PM the Kanturk Arts Festival Facebook Page